Now even Norway's consumers see high salmon prices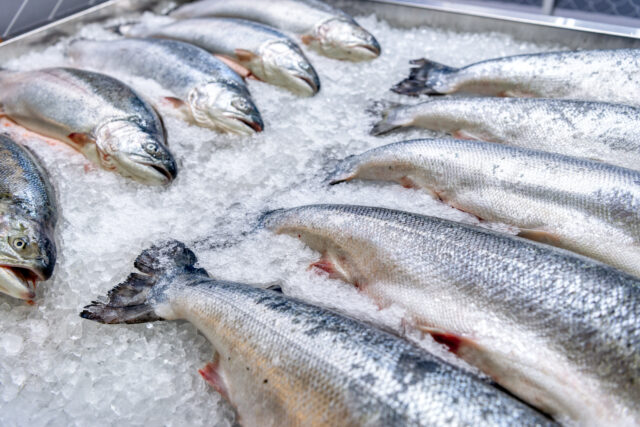 The export price of fresh salmon in Norway fell by 5.5% last week, but it is still way above what it was 12 months ago.
And the fall hasn't stopped Norwegian consumers complaining about the price of salmon in their own stores.
According to the monitoring body Statistics Norway, prices dropped by NOK 5.21 to NOK 89.77 a kilo during week four.
Seafood analysts are speculating in several directions on future trends, but the general consensus is that prices will once again reach the heady levels of last May.
This time last year, exported fresh salmon was selling at NOK 70.56 a kilo.
The good news for breeders that export volumes have started to pick up with a 2.1% increase week on week to 16,564 tonnes, although that is still lower than the same period last year. 
Frozen salmon prices, however, are more than 20% higher than a year ago, hitting NOK 92.69 a kilo. Around 306 tonnes of frozen salmon was exported last week, 60 tonnes up on Week three
Norway may be surrounded by salmon, but it is the fastest rising commodity, price-wise, in the country's shops, according to the broadcasterTV2.
Consumer economist Cecilie Tvetenstrand told the station she found that salmon was up by 33% compared to a general grocery increase of 9-10%.
During the whole of last year Norwegian food prices increased by 11.5% with the news media reporting that many families in what is one of the world's wealthiest countries, are finding food shopping to be an increasing struggle.