Nova Sea workforce benefits from bonus policy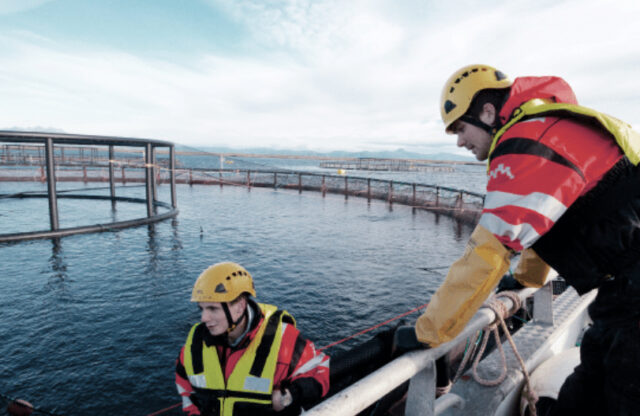 Norwegian salmon company Nova Sea has paid almost a million krone (£85,000) in bonuses to each of its 291 employees during the past five years. In total, the business has distributed NOK 260m (£21.5m) since 2016 to its 290-strong workforce, on top of normal wages.
Based in the Nordland region, Nova was one of the early pioneers in salmon farming and is now entering its 50th year in business.
It was founded in 1972 by the late Steinar Olaisen and has since grown to become one of northern Norway's largest salmon farmers and says none of this would have been possible without its staff which is why they are rewarded each year.
Bonuses, which average around 4% of pre-tax profits, continued to be paid during the height of the pandemic when salmon sales took a big hit following the closure of restaurants across the world.
CEO Tom Eirik Aasjord said his workforce had a sense of commitment and pride in the company which also had a ripple effect for the local communities close to where it operates. It is only right, he added, that the staff, should share in Nova Sea's success. The company reported a turnover of NOK 2.7bn (£231m) last year and a pre-tax profit of NOK 802.7m (£68m) of which almost NOK 50m (£4.3m) was set aside for employee profit sharing and bonuses.
Bonuses this year are expected to average NOK 148,000 (around £12,000) per employee.