Norwegian salmon exports thrive in retail markets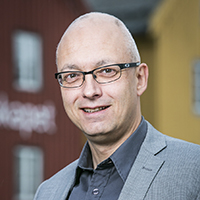 THE Norwegian seafood industry is proving 'agile and adaptable' in the global coronavirus lockdown, switching to more processed products as demand for fresh whole fish drops.
In the salmon market, there was an eight per cent decline for fresh whole exports last week, while fresh fillet exports increased by 28 per cent, said the Norwegian Seafood Council in its weekly update yesterday. Frozen salmon fillet exports increased by 17 per cent compared to the same week in 2019.
Paul T. Aandahl, seafood analyst at the Norwegian Seafood Council, said: 'There is increased uncertainty in consumers' future purchasing power in several markets.
'We do not know exactly what consequences this will have, but it is likely to impact demand for Norwegian seafood.
'In several of our most important export markets we have been told of episodes of supermarket hoarding and thus growth in retail sales.
'This growth is expected to slow as people eat the produce they have purchased. As the situation stands now, we can nonetheless expect that retail will remain strong, as people are eating at home rather than in restaurants.'
While the export of fresh whole salmon to the EU fell by six per cent in week 12 (beginning March 16), there has been growth of 16 and 63 per cent respectively in Poland and Lithuania, markets where Norwegian salmon is processed and smoked before being sold to Europe.
'The Norwegian seafood industry has proven itself agile and adaptable in the face of the current challenges and has turned their production towards more processed products,' said Aandahl.
In Asia, despite a sharp decline in the sales of Norwegian salmon to the restaurant segment, total volumes of fresh whole salmon were almost the same as last year.
'This is primarily because of strong growth in the take-away segment and increased sales in retail,' said Aandahl.
'China had a decline of 17 per cent compared with last year; however, in South Korea exports have grown by 53 per cent.'
The US market has been hit particularly hard by transport capacity for fresh salmon, with exports falling by 89 per cent last week. But fresh fillet exports remained at the same level.
In the UK, the restaurant market has now 'completely gone', which has had consequences for Norwegian salmon and fresh white fish, said the Norwegian Seafood Council's UK director, Hans Frode Kielland Asmyhr. The fish and chips industry has also shut up shop.
But, overall, Asmyhr was relatively upbeat: 'Given the current situation, we expect to see growth in the food delivery segment.
'We have so far not received any feedback on logistical challenges into the UK or a decline in exports,' he added.
'In the grocery store, where the majority of Norwegian fish are sold, we see seafood flying off the shelves and the producers locally report that they have had significant increases in sales, but that they are struggling to keep up with the increased demand. Cod, haddock and salmon sell well.'
Aandahl said seafood exports have been helped for several years by a weak kroner.
'Nonetheless, the past weeks' fall in oil prices and currency depreciation is extraordinary. Average currency rates for US dollar and euro is down 27 and 22 per cent respectively, compared to the same time last year.
'Even if we see a price increase for several products in NOK, there is a considerate fall in prices for most seafood products measured in US dollar and euros.'
Norwegian Seafood Council CEO Renate Larsen said both production levels and catches in Norway were at 'a relatively normal level'.