Norwegian farmers taking salmon price hit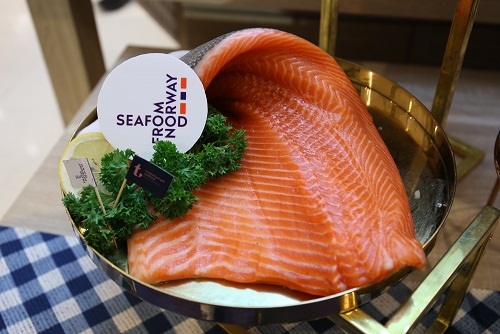 NORWEGIAN fish farmers are facing a marked decline in the price of fresh salmon this week for the first time since the Covid-19 crisis hit more than six weeks ago.
Figures from Statistics Norway show that the kilo price of fresh or chilled salmon fell by seven per cent to NOK 67.74 over the past few days, while exports declined by a similar amount to 14,91 tonnes.
However, on a slightly brighter note, the kilo price of frozen salmon went up by 3.1 per cent to NOK 62.21.
But frozen exports last week were down by 45.7 per cent to just 228 tonnes. The Seafood Index on the Oslo Stock Exchange has also dropped, and the value of salmon companies dropped by a massive $2 billion yesterday.
Mowi alone saw more than $500 million wiped off its market capitalisation on the Oslo and Santiago stock exchanges, while Faroese salmon farmer Bakkafrost saw its shares fall 14 per cent, with the company's value losing $436 million, Intrafish reported.
Leroy Seafood fell by $365 million, with its share price dropping six per cent, and SalMar lost $507 million off its value, with its shares falling 11 per cent.
The historic losses came after President Trump's ban on travel from Europe, which will hit imported salmon, much of which is transported in passenger jets.
However, some seafood analysts, such as Carl-Emil Kjølås Johannessen at the financial firm Pareto Securities, believe the prices of salmon will hold up because costs due to biological challenges are increasing, which in turn leads companies to lower production levels.
Meanwhile, Seafood Norway, the fishing and aquaculture industry body, has cancelled its annual conference in Bodø at the end of the month, while the country's Seafood Festival 2020 in Tromsø in May is also off, following official advice.