Norway's 'UFO' concept grounded by Directorate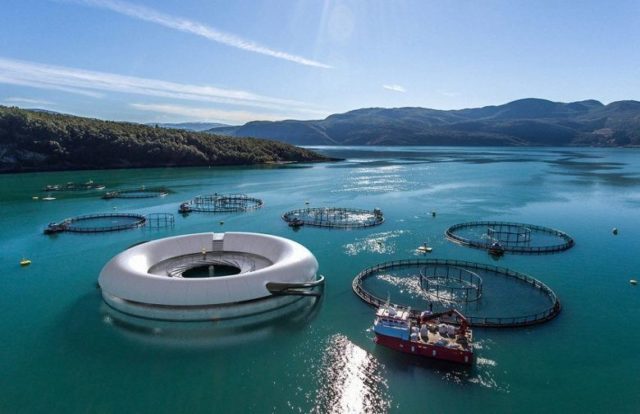 A FUTURISTIC looking salmon farming project known as OceanTech has been refused development licences by Norway's Directorate of Fisheries.
The joint venture between Wenberg Fish Farming and marine technology supplier Technip FMC, first submitted in November 2017, was for a large scale production closed cage facility at Salten, in the Nordland region of Norway.
Wenberg had applied for ten permits, to be developed over a six-year period. The directorate and the developers have held several meetings and a number of changes were made to the original application.
But in what is seen by many as a surprise decision, the Directorate has just ruled that the application did not meet the innovation criteria, as laid down under the Salmon Award Regulations Act, and refused all ten permits.
Nicknamed the 'UFO' because of its space ship design, OceanTech is a new type of semi-enclosed modular net pen or cage.
Described by Wenberg as taking fish farming to new heights, it is a concept designed to control the water that goes in and out of the facility, potentially eliminating sea lice and ensuring the seas around the structure are kept clean.
Wenberg issued a press statement describing the rejection as 'pure parody', adding that it intended to lodge an appeal.
The company said there were a number of reasons why the development must be allowed to go ahead.
The location was a good one, well protected, and close to both skilled labour and salmon farming expertise. Important logistic facilities such as energy and road, rail and air transport were also on hand.
'In fact, the technology is so good that it is now being looked at worldwide for the production of fish other than salmon,' the statement said.