Norway's seafood exports are up – and down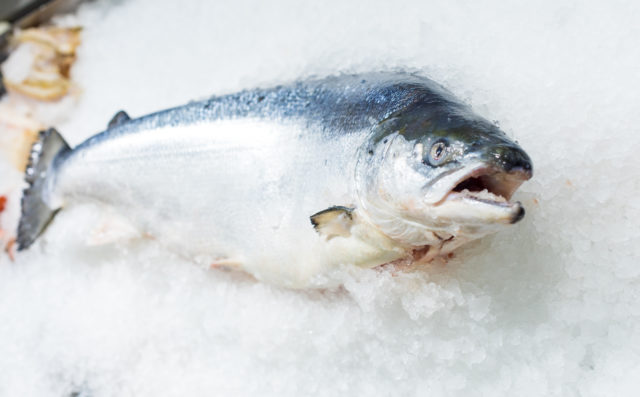 A weakening krone was the main reason Norway's seafood exports hit a new April high, the country's Seafood Council said today, but currency movements have masked a real-terms fall in exports.
The figures paint a familiar picture of higher earnings, with salmon out in front.
Norwegian seafood exports totalled NOK 12.9 billion (£956m), a rise of 14% on the same period last year.
Norway Seafood Council CEO Christian Chramer said: "For a seafood nation like Norway, it is positive that the value of export products continues to increase, but the growth in April is solely due to a currency effect.
"Measured in euros, the export value fell by more than 5% and in dollars by 3.7%. It is the weak Norwegian krone that is driving the value up."
The volume, at 160,000 tonnes, was the lowest April figure since 2007.
Chramer said:  "The downward trend with falling volumes also continued in April. Among other things, this applied to trout, grayling and several whitefish species, while the volume for salmon is at a standstill compared to the same month last year."
Denmark, the United States and China were the three markets with the greatest growth in value in April.
Chramer explained: "What they have in common is that it is salmon that drives up the value. While Denmark is a large processing and transit market, it is consumption that drives growth in the US and China.
"For the USA, we see that Norwegian salmon is getting good traction from reduced supplies from other producer countries.
"In China, consumption is increasing strongly after the reopening of society, which Norwegian salmon is benefiting from."
High prices meant salmon showed strong value growth with the value increasing by 21% to NOK 9.7bn (£718m) while the volume at 81,498 tonnes was unchanged from last year.
Trout volumes fell by 21% but the value increased by 3% to NOK 322m (£24m).