Norway Royal Salmon, MNH call off merger talks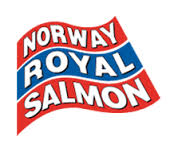 Merger talks between two of Norway's leading salmon farming companies have been called off.
In a surprise Oslo Stock Exchange announcement at the weekend Norway Royal Salmon and NTS subsidiary Midt Norsk Havbruk (MNH) said negotiations had been abandoned and they would continue as two separate businesses.
Discussions began little more than a month ago and had been expected to continue until at least the end of the year.
A key figure in the negotiations has been Norway Royal Salmon chairman Helge Gåsø, a leading participant in the salmon farming industry, who has a stake in both companies.
It is not yet known what sparked the breakdown in talks, but on Friday it was disclosed that Midt Norsk Havbruk's parent, NTS, has unveiled third quarter pre-tax losses of NOK 74 million due to a negative value adjustment of shares totalling NOK 259 million.
NTS ASA is one of Norway's largest shipping and aquaculture support companies. It is also the owner of 10 salmon farming licences and processing facilities through its Midt-Norsk Havbruk (MNH) side of the business. It is also a major shareholder in Norway Royal Salmon..
Some 4,780 tonnes of gutted fish were slaughtered by MNH during the third quarter , compared with 5,326 tonnes a year ago.
NTS said the lower harvesting volume was mainly due to the fact that the fish harvested in the quarter have been characterised by a lower average weight as a result of PD (pancreas disease).
Today's news is likely to lead to speculation over the future plans of both companies.