Norway records strong seafood export numbers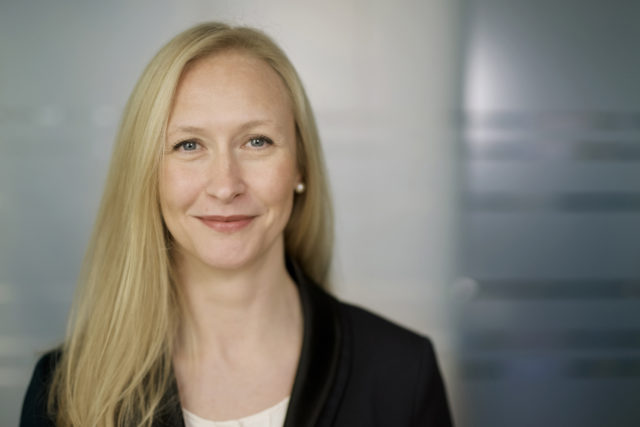 Norway's seafood industry enjoyed the second best year in its history during 2020 with exports again smashing through the all-important NOK 100bn barrier, despite the challenges presented by Covid-19.
This country of 5.3 million people exported 2.7 million tonnes of fish last year worth NOK 105.7bn (£9.2bn) last year with farmed salmon again leading the way. The figure is just short of the all-time record, NOK 107bn, achieved in 2019.
Renate Larsen, CEO of the Norwegian Seafood Council, said: "Even though 2020 was a different year, large parts of the seafood export have managed to defy the biggest challenges in the wake of the corona pandemic.
"We have really seen how strong Norwegian seafood is globally and can be proud of our seafood industry, its ability to adapt quickly here at home and the strong position we have with consumers worldwide."
The year started well for the industry as prices nudged NOK 80 a kilo, with little hint of the crisis that was to come. But by March much of the world was shutting down as Covid-19 spread its tentacles.
Larsen explained: "Norwegian seafood exports lost a very important sales channel, namely the restaurant and hotel segment. There were challenges in logistics, and sales of seafood were largely moved to grocery chains, online shopping and take-away services."
Seafood and Fisheries Minister Odd Emil Ingebrigtsen said: "I am happy that seafood exports once again cross the milestone of NOK 100 billion in export value.
"The first time we managed this was in 2019, and that this is repeated in the coronavirus year 2020, is fantastic."
The salmon sector was by far the largest single species measured in both volume and value with exports totalling 1.1 million tonnes and worth NOK 70.1bn (almost £6.1bn) even though prices were sluggish for much of the year. This represents a volume increase of 2% on 2019, but a drop in value of 3%.
Seafood Council analyst Paul T Aandahl said: "The pandemic has led to increased demand for processed products for sale in the retail trade. An increasing proportion of salmon is further processed in Norway. The export value for salmon in 2020 is the second highest that has been registered, and in terms of volume it is a record."
He added: "At the same time, there has been a shift in the flow of goods towards countries such as Poland, Denmark and the Netherlands, which to a large extent processes salmon for resale to other markets, primarily in the EU.
"Some markets have received lower salmon volumes from Norway in 2020. The largest decline has been in the export value to Italy, China, Lithuania and the Hong Kong SAR (special administrative region) ."
It was an even better year for farmed trout with export volumes hitting 71,800 tonnes, a rise of 21 per cent on 2019 and the value reaching NOK 3.9bn (£339m), up by five per cent.
Cod exports totalled 172,000 tonnes (down by four per cent) with a value of NOK 9.6 billion (£835 million), compared with NOK 10.1 billion 12 months ago. The loss of the restaurant segment is blamed for the drop.
Of other species mackerel export volumes increase by 26 per cent to 300,000 tonnes and was worth five billion kroner, a value rise of 16 per cent. Herring also performed strongly with the value up by 18 per cent to NOK 3.8 billion even though volumes were down by 11 per cent to 316,000 tonnes.
It was not such good news for the shrimp (prawn) sector, where the UK is the second largest market, with volumes 25 per cent lower at 12,000 tonnes and the value 16 per cent lower at NOK 909-million. Again, the loss of the restaurant trade was mainly to blame.
Aquaculture accounted for 70% of seafood exports, by value, and 44.9% by volume out of the total for 2020.
Norway exported 1.2 million tonnes of fish from aquaculture which was worth NOK 74.2bn. Volume was up three per cent but value was down by three per cent.
The total seafood export figure of NOK 105.7bn represents almost NOK 20,000 (£1,660) for every man, woman and child in the country – or 25,000 meals for each minute of last year.