Norway pledges funding for seafood projects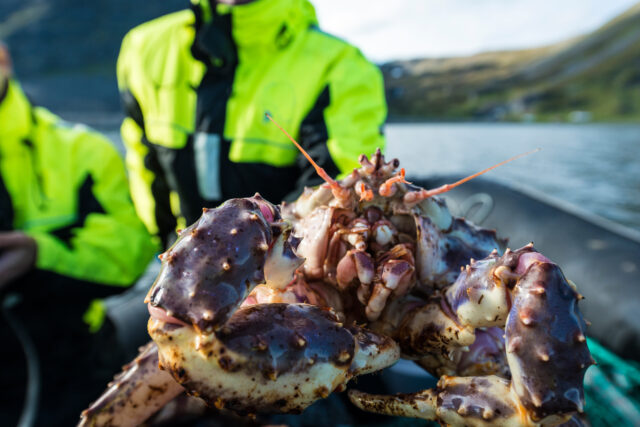 The new Norwegian government is handling out more than NOK 68m (£5.6m) to 11 aquaculture, fisheries and green shipping projects.
The money will help the businesses develop new products, technology and seafood related processes. It also underlines the Labour-Centre party coalition's election commitment to help the seafood sector.
On the aquaculture side, the EWOS AS, the Norwegian fish feed company with international operations, is to receive financial help to study the effects of increased content of omega-3 in the feed for rainbow trout.
The project aims to ensure that the trout receive feed that provides increased robustness with better fish health and fish welfare. The project will have partners throughout the country. The testing of the feed will take place at trout farms in the Møre and Romsdal region.
The Hammerfest company Forsøljenta is to receive funding for the capture and rearing of small king crabs in cages.
The crabs must be caught in the free fishing area and fed in cages for export, which require a minimum size of 1.6kg. King crab is among the most valuable marine Norwegian export species.
Fisheries and Marine Affairs Minister Bjørnar Selnes Skjæran said: "The projects receiving this funding represent great opportunities for green transformation, digitalisation and streamlining of the maritime industries and sustainable production of seafood.
"They involve companies along the entire coast and they will contribute to sustainable management, innovation and value creation."
He added: "The business community plays a key role in further developing Norway's leading position in seafood and shipping. "