Norway kick starts offshore aquaculture consultation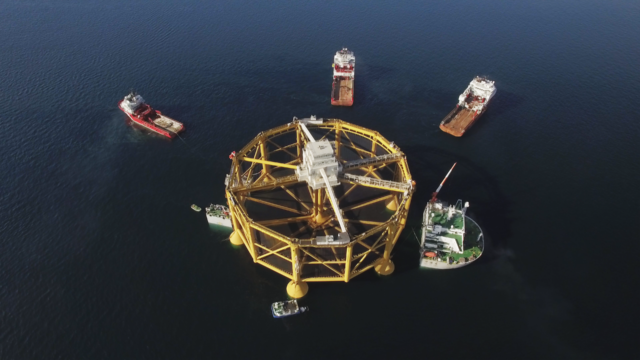 Plans to move fish farming further out to sea off the Norwegian coast have moved a big step forward.
The Norwegian Directorate of Fisheries has opened a new consultation to assess views on the potential impact of offshore aquaculture on the environment in the three areas already set out late last year by the Directorate. The deadline for comments is 24 May.
The Directorate has proposed three possible areas, one in the north, the second off central Norway and the third in the south which is directly across from the north Scottish coast.
Originally 11 areas were proposed, but eight have been temporarily set aside until further information becomes available.
Offshore fish farming is seen as one of the next major developments in aquaculture.
Companies such as SalMar began preparing for this expansion over two years ago when it commissioned its Ocean Farm 1 platform It has now teamed up with Aker in a joint venture, SalMar Aker Ocean, which is planning global offshore developments..
Norwegian Fisheries Minister Bjørnar Skjæran said recently "at sea" fish farming will be of great importance for future value creation in the industry.
He added: "We are keeping up the pace with developing a separate licensing regime for offshore aquaculture, while at the same time facilitating further growth in an industry that already brings great value to the community."
The Faroese fish farmer Bakkafrost has also indicated that it could move into offshore salmon aquaculture in future.