Norway hits back over Swedish salmon ban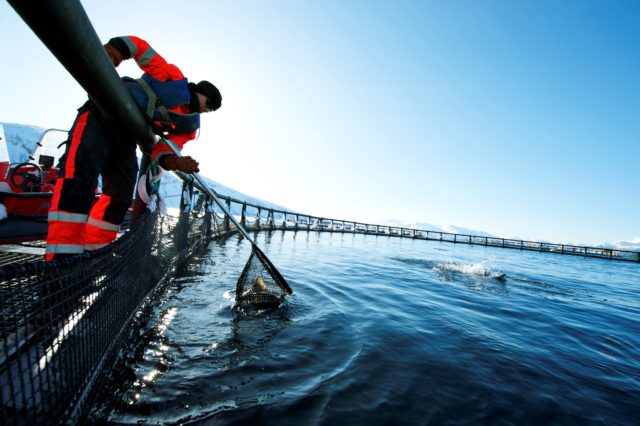 AN unneighbourly row has broken out between Sweden and Norway over the merits of farmed salmon.
It follows a decision by the popular Swedish ski resort of Åre to stop serving Norwegian salmon to local children after Peter Bergman, a former mayor of Åre, made a number of claims about fish farming and what it was doing to the environment.
As a result, the town has banned salmon from its schools and kindergartens.
But now the Norwegian Seafood Council has hit back, maintaining that the claims are the result of 'untruths' and false information.
The council issued a statement saying the allegations made by Bergman contained the type of factual errors so often posted up on the internet.
It said there was no basis to his argument that fish fish feed was harming the world's oceans.
'At least 75 per cent of Norwegian salmon feed today consists of vegetable origin,' the council told the citizens of Åre.
'And any marine raw materials used come from fisheries that are strictly regulated by quotas – limits that are carefully tracked.'
The statement said the debate around farmed salmon had 'been kidnapped' by people who were not only wrong, but were basically unsympathetic to the very idea of salmon farming.
While it welcomed a factual debate on aquaculture, the council found it not only regrettable that untruths were being fed to the public, but that Swedish municipal politicians were making decisions based on such falsehoods.
The council said that every type of food production had some environmental footprint, but pointed out that meat such as pork released more than twice the amount of carbon dioxide as farmed salmon.