Nordic Halibut signs land deal for 9,000 tonne facility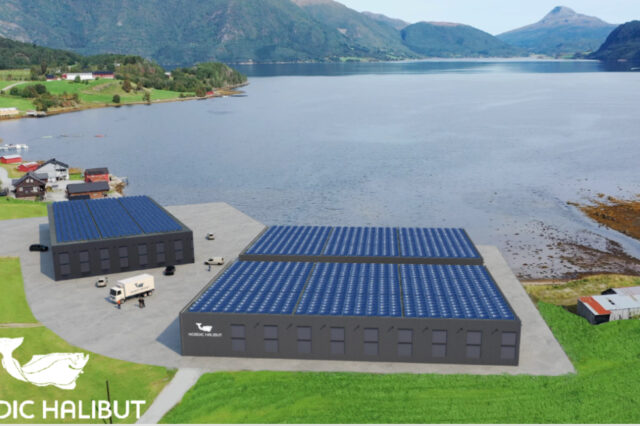 Nordic Halibut has signed a deal for the construction of a new fully integrated onshore facility able to produce 9,000 tonnes of the prime whitefish.
It is planning to build a new fully integrated onshore facility for halibut farming in in Tingvoll Municipality in the Møre and Romsdal region of western Norway.
Combined with already existing infrastructure, the company said it has now secured the land capacity to realise the 9,000 tonne (heads on gutted) production target.
The company said the project will reduce biological risks as the production of roe, fry and juvenile fish will be spread over several independent locations.
CEO Edvard Henden said Nordic Halibut had found the perfect location for its land-based facility: "Geographical proximity between land-based and sea-based production units enables optimal resource allocation across the entire value chain. In addition, the company sees it as important to contribute to local value creation with the establishment of jobs in the local community."
The new plant will be divided into three production units of around 1,500 square metres.
The production capacity at the facility will be 1.25 million fry per year. Together with already existing land-based infrastructure, the company has the capacity to release over two million fish to sea per year, corresponding to a harvest volume of 9,000 tonnes .
It said the plant will be built with established and proven technology and will be based on a flow-through system.
Access to high quality water and a stable temperature all year round will reduce the need for advanced technological water treatment or heating. This makes the plant energy efficient in addition to minimizing technological risk throughout the production cycle.