Norcod says its cod harvest is on track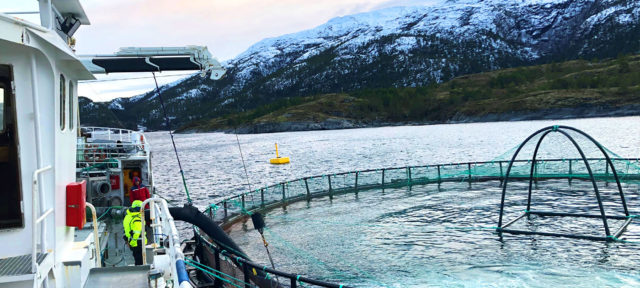 Norcod, Norway's largest cod farmer, has reported a third quarter operating profit in its first production cycle, but a small pre-tax loss.
The company farms cod in its natural habitat off the coast of central Norway and has so far produced 1.7 million fish, spread over two locations. For Q3 its operating profit was NOK 1.1 million although after financial expenses, earnings after tax showed a loss of NOK 5.4 million.
After several rounds of fundraising the group's equity went up by NOK 14.1 million between the end of 2019 and the close of Q3 this year. Its stock commenced trading on the Oslo Stock Exchange's Merkur market in October.
The company's report for Q3 states: "During the third quarter, our experience shows that cod handles very well the transition from growth in vessels on land to life in cages in the sea. High survival, calm behaviour, good appetite and well-distributed biomass are good indicators."
Norcod says its biological feed factor is 1, that is 1kg of feed is converted to 1kg of cod. It also hopes to get the best price for its product though a partnership with seafood distributor Sirena.