Newfoundland deal good Choice says Grieg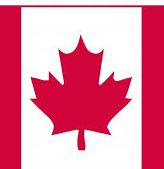 THE Grieg Group and Canada's Ocean Choice International (OCI) have finalised an ownership agreement to develop the large Placentia Bay Aquaculture Project in Newfoundland.
A statement from Grieg said the deal blended its experience in the salmon industry with OCI's expertise in seafood processing and marketing.
Under the agreement, OCI will handle the processing of products farmed at one of the eleven Grieg NL (Newfoundland) Seafarms marine farms.
The project, which Grieg says represents a multi-million dollar investment in the province's rural economy, is currently under environmental assessment.
Ocean Choice International describes itself as a 'proud Atlantic Canadian company' with decades of experience in the seafood business.
While its roots are in Newfoundland and Labrador, it has strong connections throughout the Atlantic provinces.
Grieg NL says on its website that its mission is to provide the North American market with the highest quality salmon, in which the Placentia Bay project will play a major part.
The Newfoundland and Labrador provincial government said the plan involved the construction of a land based recirculation aquaculture system (RAS) hatchery for Atlantic salmon in the Marystown Marine Industrial Park.
The Newfoundland provincial Department of Municipal Affairs and Environment's assessment committee confirmed it was seeking feedback from the public on proposed guidelines for the company on what will be required in its environmental impact statement submission.