New SalmoNor CEO pledges growth path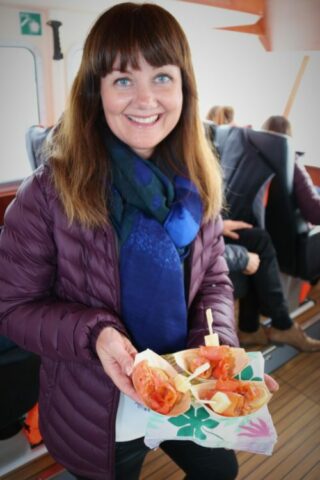 Vibecke Bondø is to lead the newly merged fish farming business between Midt-Norsk Havbruk (MNH) and SalmoNor. She is currently General Manager of SalmoNor.
The two companies came together three weeks ago following a bidding war which is thought to have included giants such as SalMar and Mowi.The new company retains the SalmoNor name. The merger is subject to approval by the Norwegian Competition Authority, but is expected to be completed by the end of September.
Midt-Norsk Havbruk said in a statement yesterday that the merger will build a larger, stronger and more robust aquaculture player in one of Norway's best areas for salmon farming.
The company said: "There are two solid and strong fish farming companies with a common history dating back to the pioneer period for the aquaculture industry, which will be merged."
SalmoNor expects to harvest 37,000 tonnes this year, but has the potential to go up to 40,000 tonnes.
Bondø has been General Manager of SalmoNor since 2010 and, prior to that, headed Vikna Sjøfarm AS, which merged with Lund Fiskeoppdrett AS to form SalmoNor. She is also a member of the aquaculture group at Seafood Norway, the seafood industry's employer organisation.
She said: "I am proud and humbled to have been given the confidence to lead the merged company and look forward to taking on the task.
"We will build on the employees who are in the companies today and their competence. I look forward, together with a larger and stronger team, to creating even better industrial solutions for optimal and sustainable production of healthy and good salmon."
Frank Øren, who had also been considered for the new post, will continue to lead MNH until the merger is completed, but will then go onto focus on his ownership role in the equipment and service supplier Smir.
Helge Gåsø, chairman of MNH, said he was pleased with the rapid clarification of who will lead the new SalmoNor and praised Frank Øren's record at MNH. He added: "The board had two very good candidates to choose from. Vibecke Bondø has for a long time delivered very good biological and financial results, and will be important in the work of developing a competent organization and optimal operation in the merged SalmoNor."
Øren said: "MNH has grown significantly through participation in government auctions and aggressive innovation work. It has challenged the whole organization, and I am proud of each and every one of my employees and what we have achieved. Now I will contribute to a smooth merger process that paves the way for further growth."