New boss at North Atlantic Seafood Forum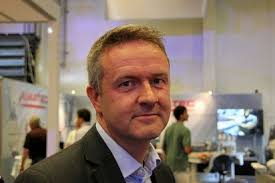 THE former chief of MSD Animal Health is to head the North Atlantic Seafood Forum (NASF), the prestigious annual seafood conference, it was reported yesterday.
Johan Kvalheim (pictured) will replace Jørgen J. Lund at the helm of the Bergen based event, which is held every March.
Kvalheim graduated from the Norwegian College of Fishery Science in Tromsø in 1997, according to Salmon Business. He holds an MBA in International Business from the ENPC School of International Management in Paris.
He has played senior roles at Norwegian salmon farmer Lerøy, and at the Norwegian Seafood Council, and in 2013 he was appointed managing director of MSD, Norway's largest veterinary medicine company.
Kvalheim left MSD in 2018 to set up the seafood export company, Star Seafood, with other leading seafood executives.
He is expected to remain with the company until June, when he will join the North Atlantic Seafood Forum.
NASF is described as the biggest seafood business conference in the world, with a focus on salmon, white and pelagic fish, and processing.
The 15th NASF conference will take place from March 3-5, 2020.