New 50 Tonne Feed Barge for Small Offshore Fish Farms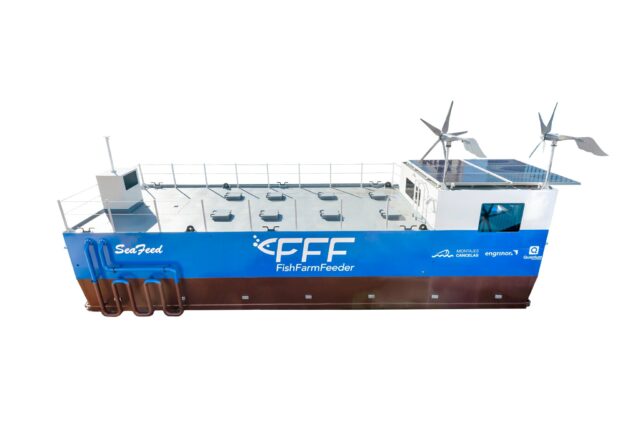 FishFarmFeeder (FFF) is building a second 50 tonne feed barge, this time for a salmon farm in Scotland. FFF aims to broaden its portfolio for this kind of species as the company has already installed feeding systems for salmon in hatcheries and pre-growing fish farms. Also, new individual feeders for cages, for pellets up to 3mm, will soon be offered to the market. This product combines with the barge-based feeding systems.
FishFarmFeeder, which has clients in more than 25 countries, is the only manufacturer specialized in centralised feeding systems for aquaculture, covering all feeding stages in the fish and shrimp life cycle.
For more information see www.fishfarmfeeder.com, contact FFF at fishfarmfeeder@fishfarmfeeder.com or call: +34 886 317 600