National strategy 'fails to address seafood'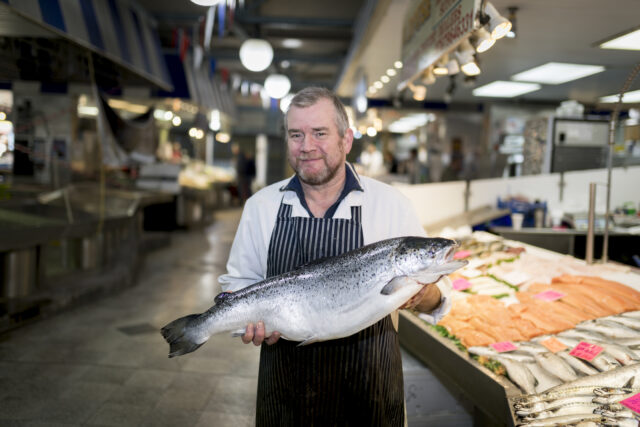 UK Industry body Seafish has criticised a report on food strategy for its lack of focus on seafood.
The National Food Strategy report, commissioned by the UK Government and led by businessman Henry Dimbleby – co-founder of the Leon chain of restaurants – was published last week. It called for a tax on sugar and salt and for GPs to be allowed to prescribe fruit and vegetables to encourage healthy eating.
Marcus Coleman, CEO of Seafish, the body which supports the UK seafood industry, conceded the report was both interesting and well researched with some excellent insights into the social challenges associated with the UK food system.
But he added: "I was surprised that the role that seafood can play in addressing these challenges is not addressed. Seafood is sidelined with a one line explanation on page 6 (in the report): we have deliberately narrowed our focus onto the land."
He continued: "We're disappointed that the positive attributes of seafood do not feature more prominently in the report.
"After all the nation eats over four billion seafood meals each year. For us it's clear that seafood has a vital part to play – both in providing a healthy food source and in future food security.
"Many in the seafood industry get out of bed every morning because we truly believe 'seafood is the way forward'. It's not just a clever strapline; it's our reason for being because when the seafood sector thrives, the whole nation thrives."
Coleman said: "Sustainable aquaculture also offers another way to meet the food needs of our growing population as well as delivering wider environmental benefits such as improving water quality and carbon storage.
He pointed out that the seafood processing sector was investing in research to reduce the use of single use plastics and to make sure that the packaging used to transport seafood can be recycled.
"Those of us working in the seafood sector know all about the extremely positive contribution that seafood can make. It contributes to healthy eating (and reduced health costs), has a lower environmental impact than other animal proteins, and supports sustainable coastal communities," he emphasised.