Mowi will appeal Loch Hourn planning decision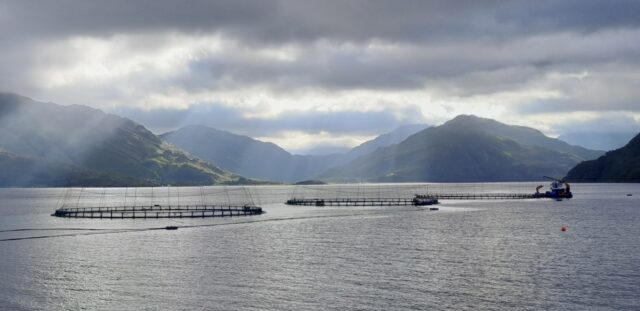 Mowi is appealing to the Scottish Government over the refusal of planning permission for expansion at its farm on Loch Hourn, a sea loch on Scotland's west coast.
The salmon producer had applied for permission to add another cage and increase biomass at the site by 10%, to 2,750 tonnes, but in June the Highland Council's Northern Planning committee, in Dingwall, voted by a narrow margin against the application.
Opposition to the farm site expansion was co-ordinated by the Friends of Loch Hourn Group, including local campaigners and environmentalist organisations who believe that fish farming in the loch is harming wild salmon, especially in terms of increased sea lice numbers in the loch. The group also says fish farming threatens native shellfish.
Stephen MacIntyre, Head of Environment at Mowi Scotland, said:  "After careful consideration we have concluded there are strong evidence-based grounds to contest the reasons for refusal and, in accordance with the statutory provision, we intend to appeal against the decision.
"In this appeal we present clear evidence and information showing why we believe the decision to refuse planning permission was not consistent with development plan policy nor a proper assessment of the application and Environmental Impact Assessment Report."
Mowi will be arguing that the risk assessment carried out on the application by the Scottish Environmental Protection Agency (SEPA) concluded that the site expansion would not pose any significant risk to protected species and seabed habitats.
The company also believes that that fewer, larger pens will have a number of benefits including reduced visual impacts, operational efficiencies, reduced fish stocking densities and improved health and welfare for the sale salmon.
Despite the green light from SEPA, campaigners opposing the site compiled an alternative report putting the case against the Loch Hourn site, which appears to have swung the planning committee to a 7-6 decision against.
Stephen McIntyre commented, announcing the move to appeal: "We acknowledge that the planning application resulted in a mix of positive and negative feedback from local residents about the farm that has been operating near the Arnisdale community for the past 30 years. Notwithstanding, we expect that development decisions that affect the livelihoods of many local families be evidence-based when considering social, economic and environmental sustainability."