Mowi Q3 operating profit up 83%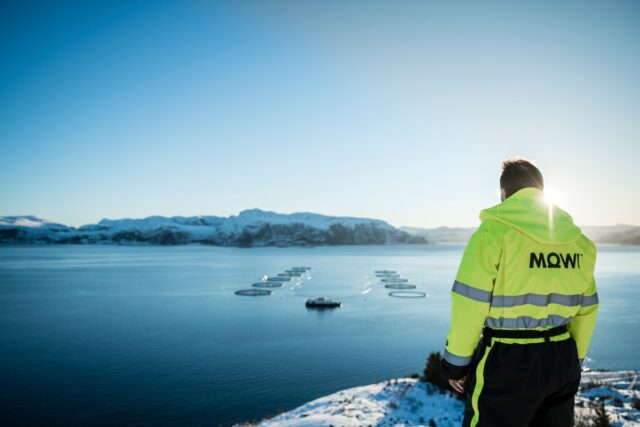 Mowi's latest trading update predicts an operational EBIT or profit of €240m (£208m) for the third quarter of this year, a substantial increase on 12 months ago.
This compares with an operational EBIT of €131m (£114m) in Q3 last year, an increase of around 83%. The results were higher than many analysts were predicting a few days ago with an operational EBIT of around €220m (£191m) widely expected.
However, the results from its various global operations varied considerably with both Scotland and Ireland lower on 12 months ago where biological problems impacted on performance.
The regional EBIT breakdown per kg is (Q3 2021 figures in brackets) is:
Norway €2.55 (€1.40);
Scotland €0.30 (€0.90);
Chile €1.25 (€0.90)
Canada loss of €0.35 (€0.00) – however, Canada West showed profit of €0.80 per kg;
Ireland loss of €1.20 (€1.85 profit) and
Faroes €1.05 (0.85).
Mowi slaughtered a total of 134,000 tonnes during the July-August period, a rise of 17,000 tonnes.
The regional harvest breakdown is (Q3 2021 figures in brackets) is:
Norway 87,500 tonnes (71,000 tonnes);
Scotland 14,500 tonnes (15,000 tonnes );
Chile 17,000 tonnes (15,000 tonnes);
Canada 11,000 tonnes ( 11,000 tonnes); Ireland 2,000 tonnes (2,000 tonnes) and
Faroe Islands 2,000 tonnes (3,000 tonnes).
Mowi said the operational EBIT in consumer products was €30m (€22m in Q3 2021) and Feed €15min Q3 2022 (€10m in Q3 2021).
It added: "Farming Scotland and Ireland were negatively impacted by environmental issues related to micro-jellyfish; incident-based mortality was €0.5/kg in Scotland and €3/kg in Ireland."
The full Q3 2022 report will be released on 9 November.