Mowi Q1 harvest down, but operating profit up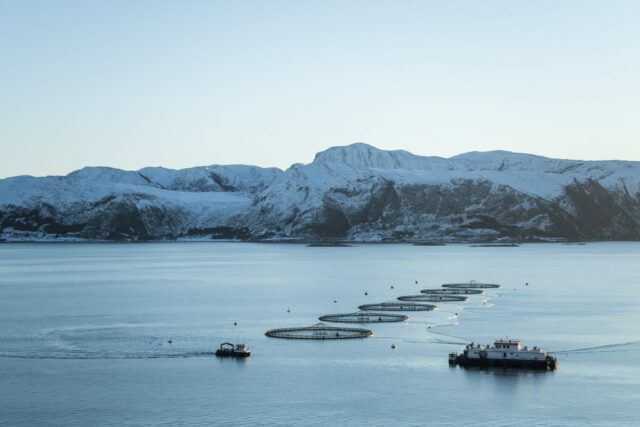 Mowi today reported lower harvest figures for the first quarter of 2022, year on year, but the group's operating profit has almost doubled.
The harvest figures include an 8,000 tonne drop for Mowi Scotland in Q1, to 10,500 tonnes.
Mowi said its operating EBIT (earnings before interest and tax) was more or less on track at €204m (€167m), against €109m (£90.1m) 12 months ago.
The operating EBIT for the Consumer Products division was €21m (17.5m) and the feed division ended with a loss of €4m (£3.3m).
The group's net interest-bearing debt was estimated at €1,180m (£983.3m) at the end of the quarter.
The slaughter tonnage was distributed as follows:
Norway: 59,500 tonnes
Scotland: 10,500 tonnes
Chile: 16,000 tonnes
Canada: 9,000 tonnes
Ireland: 1,000 tonnes
Faroe Islands: 1,000 tonnes
Total operational EBIT per kg throughout the value chain was approximately as follows:
Norway: €2.55 (£2.12)
Scotland: €1.00 (£0.83)
Chile: €1.25 (£1.04)
Canada: €2.55 (£2.12)
Ireland: €3.70 (£3.08)
Faroe Islands: €1.50 (£1.25)
A full breakdown will be given when the company announces its first quarter financial results next month.