Mowi processing site takes covid hit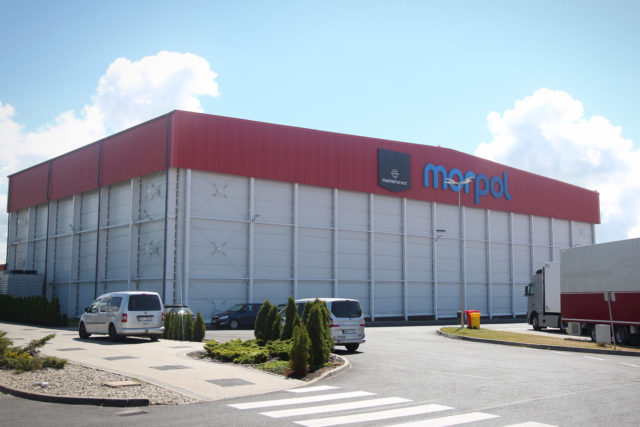 A huge Mowi owned salmon processing plant in Poland has been hit by coronavirus, with around 29 members of staff testing positive.
The Morpol site near the Baltic coast is one of the largest in Europe and employs more than 4,000 people. According to the company 750 people had been tested over the past ten days so far, with 29 showing signs of infection.
The company told Intrafish and other sources that, given the size of the factory and the large number of people who work there, it was a relatively small percentage. Mowi said that it had effective measures in place for the past five months to deal with such a scenario and the past few days proved they had worked. Those who had been infected are reported to be fine and it is understood they did not pick up the virus inside the plant. Another report said some members of staff had been reluctant to go into work.
But a Mowi spokeswoman said:
'The situation does not require that the entire factory should be closed. Yes, the plant is in full operation with only a slight decline in production'.
Opened in 1996, the site has undergone several expansion phases and is able to process up to 150,000 tonnes of salmon a year for European and other markets. Had it gone ahead, a shutdown or a large scale reduction in production could have unsettled the salmon market. Mowi has invested million of euros in the factory, the most recent being €10 million to serve the Swedish market.