Mowi expects to move sites within two years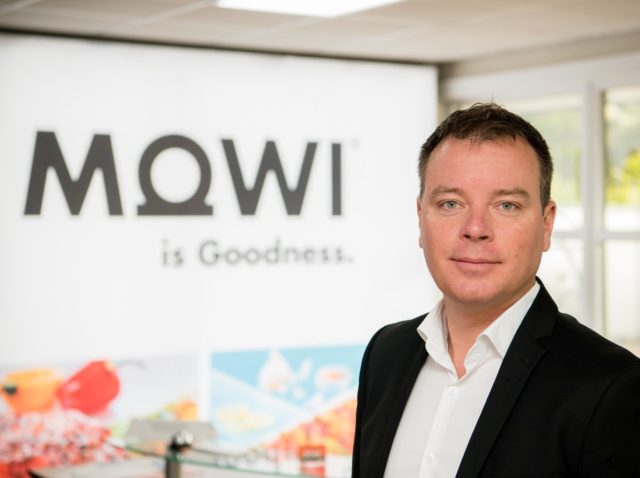 PLANS by Mowi Scotland to relocate two of its inshore farms to offshore sites could happen within two years, the company's managing director, Ben Hadfield, told BBC Radio Scotland this morning.
The proposals, announced by Mowi last week, to move the sites at Loch Ewe and Loch Duich were driven by the need to produce more fish, said Hadfield.
'There is really high demand for salmon as a product for healthy eating so there is a big driver to produce more.'
Mowi is talking to the government and its own marine ecologists and oceanographers about where the tonnage could be relocated, and Hadfield said he imagined 'we'll have this done within two years'.
Although he acknowledged the concerns of the wild fish sector over sea lice pressure from farms in inshore lochs, he said he disagreed with claims by the wild salmon lobby that aquaculture was the sole cause of the decline in wild stocks on the west coast.
Loch Ewe, where Mowi has farmed for 30 years, is now listed as a Grade 1 river, the highest category river for salmon, and the salmon rod catch there has been increasing 'quite markedly' in the last few years.
Hadfield said closing this site and the farm at Loch Duich depended on changes in regulation which would allow offshore farms to get bigger, after previously being capped by Sepa (Scottish Environment Protection Agency).
'Then that provides the way for us – a responsible and well-run company – to close some of the sites which are a concern to sports fishing interest groups like [Salmon and Trout Conservation Scotland] and relocate them.
'It's very important that we relocate them and keep the tonnage production at the same level or grow to meet demand because that underpins employment.
'We have 1,500 passionate, highly skilled people in Scotland and I feel very strongly that we've got to relocate the tonnage to keep that employment high, and reduce the overall impact of our operations on the environment.'
Mowi has been developing new sites with infrastructure in the sheltered isles of Barra, Rum and Muck, between 500m and 1m off the shore.
'These have been fantastic projects where we've gone in, we've built houses, created shore bases, we've put farms in open areas, and we've experienced higher growth, less sea lice challenges and much better fish health performance.'
Asked if Scotland should be more like Norway and go further offshore with 'little rigs anchored off the seabed', Hadfield said there was 'a common misunderstanding about what Norway is doing'.
He works there five days a month and said the way the Norwegians farmed was in fact very similar to Scotland.
'People are moving progressively offshore and using the shelter of islands as an interim step, and there is work on the technology to go further offshore.
'You've got to do it in steps because these are extremely exposed environments and the safety in relation to the people's welfare, in relation to the farm's stock, it's not something you want to rush into.'
But the sector was trying to accommodate everyone and seek an open dialogue on the issue.
He also challenged the misconception that fish were overcrowded in pens, explaining that just two per cent of the volume in cages is fish, and that sea lice loads had reduced significantly.
'In our company it's been a great success story in terms of the use of cleaner fish and freshwater to treat sea lice.
'It will improve if we have fewer, larger farms at good locations offshore and that's the strategy we're very keen to exploit.'
However, Andrew Graham-Stewart of Salmon and Trout Conservation Scotland said the only long term solution for controlling sea lice on salmon farms was closed containment.
He also said there was 24 per cent more biomass than a year ago in the industry and speculated that there would be 'terrible problems' as a result.
However, he welcomed Mowi's plan to relocate inshore sites and said he supported the move to offshore locations so long as it could be shown they were not on the migratory paths of wild salmon and sea trout.