Most Norway salmon escapes 'down to single incident'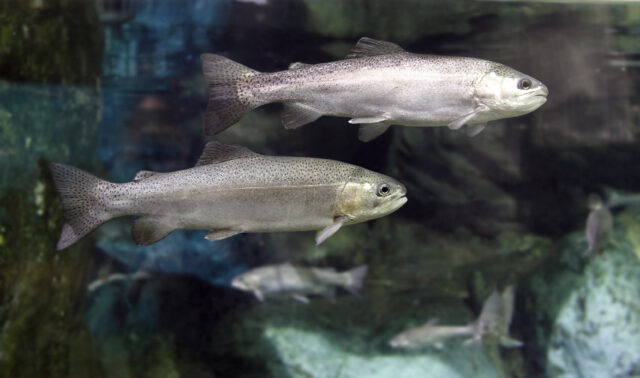 One major incident accounted for the majority of farmed salmon escapes in Norway last year, the country's Directorate of Fisheries has reported.
It also reveals most escape incidents occurred in connection with work operations.
Preliminary figures show that approximately 61,000 salmon and approximately 7,700 rainbow trout escaped from farms during 2021.
Øyvind Lie, director of the Directorate's Coastal and Aquaculture Department said: "One single incident in Trøndelag accounted for almost 40,000 escaped salmon. This had a major impact on the statistics."
The escape was at a facility run by Midt-Norsk Havbruk, now part of SalmoNor, in the Trondelag region.
The Directorate said around 39,000 escaped salmon were reported at the site with the company recapturing about 13,000 fish.
"There was a large spread of fish from this incident, and the Directorate of Fisheries also received many tips about catches all the way north of Vefsn," Øyvind Lie added.
The company was ordered to carry out both extended recapture at sea, and monitoring and removal of escaped fish in 17 watercourses.
On the basis of tips and observations, the Directorate of Fisheries also implemented measures in more watercourses than those covered by the order.
"We see that genetic interference in salmon stocks is at a high level, and unfortunately it is the case that new interference comes on top of interference that has occurred before," says Lie.
But the Directorate stresses the number of escapes is relatively low compared with some previous years.
For example, in 2019 at least 300,000 salmon and trout got out of their cages and this led to the government into demanding tough action from farmers.