Minister urges action on high mortality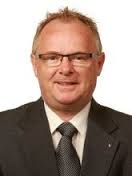 NORWEGIAN fisheries minister Per Sandberg told fish farming bosses that salmon mortality rates were unacceptable and must be cut to improve animal welfare and protect their reputation and profits.
The minister called a meeting of executives on May 15 as figures from the Norwegian Directorate of Fisheries revealed 53 million salmon died on Norwegian farms last year.
'To bring down the mortality is something everyone will benefit from, primarily the fish but also the fish farmers' bottom line, and not at least their reputation,' Sandberg (pictured) said.
Mortality rates of large fish 15 months after transfer to sea were a particular concern, with the level almost doubling between 2010 and 2016, according to the Institute of Marine Research. Mortality during the first month, however, had been much reduced.
While the survival of salmon in cages can vary greatly between individual farming sites, some 15 to 20 per cent of the fish die every year, according to the Food Safety Authority, up from 10 to 12 per cent in 2012, due to outbreaks of sea lice and disease.
The majority of cages have less than 12.6 per cent mortality after 15 months, while in 20 per cent of cages one in five fish reportedly died after 15 months.
At a few farms, mortality rates were up to 50 per cent, with the largest losses to the west and in the Froya region.
One industry insider told Fish Update that mortality rates for the first three months of 2018 were up by 30 per cent on last year.
Treatments for sea lice are partly to blame for the rising mortalities, subjecting fish that may already be weakened by disease to further stress.
In Scotland, mortality rates were around 20 per cent last year, with gill health cited as a major problem, as it is in other salmon producing countries.
While lice numbers are being brought under control in most Scottish farms, treatments can compromise fish challenged by gill disease.
Scotland's salmon sector has just launched a Farmed Fish Health Framework which will address mortality levels, and continue to investigate the underlying causes of gill disease.
And in Norway, a new forum, Aqua Welfare, has been set up by Seafood Norway – a state owned marketing organisation representing more than 550 Norwegian seafood companies – to focus on reducing mortality rates. It will meet for the first time in June.