Minister to open Aquaculture UK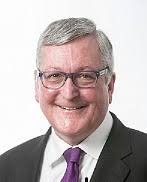 RURAL economy minister Fergus Ewing is to open the UK's biggest aquaculture show later this month, it was announced this morning.
The minister, a staunch supporter of the industry in Scotland, will be in Aviemore on May 23 to welcome more than 160 companies exhibiting, and what are expected to be record numbers of visitors.
Ewing (pictured) appeared before the final session of the Scottish parliament's Rural Economy and Connectivity committee on Wednesday to answer MSPs' questions about the salmon farming sector.
He repeated his commitment to the sustainable growth of the industry, which is being investigated by the committee following a petition from the angling lobby.
The inquiry held six evidence sessions and received more than 160 written submissions (published on the REC website http://www.parliament.scot/parliamentarybusiness/CurrentCommittees/108008.aspx). It is now considering all the evidence before producing a report, possibly before the parliament's summer recess.
Ewing stressed during Wednesday's hearing the importance of salmon farming to the Scottish economy and said he hoped that, despite some 'un-evidenced' criticism of the industry and emotive language during the course of the inquiry, concerns could be addressed.
'I'm a very strong and public advocate for the sector in Scotland,' he told the committee.
Aquaculture UK will be held in Aviemore from May 23-24.