Minister defends Danish fish farming ban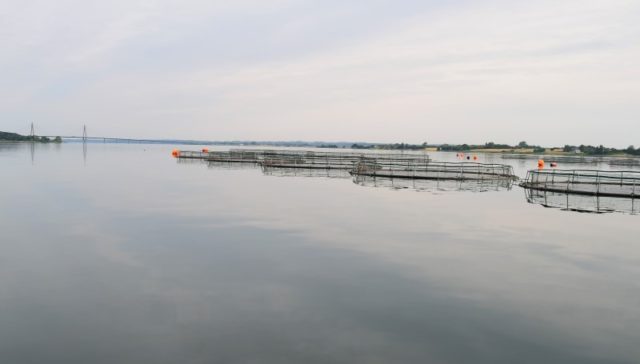 DENMARK'S environment minister, Lea Wermelin, has insisted that her decision this week to stop all future open pen fish farming at sea was not an attack on the aquaculture sector.
She said she wants to see 'greener' fish farming, adding that current applications will continue to be processed in accordance with current regulations.
The decision, which she claims is all about protecting the environment, is not expected to affect existing fish farms.
The minister added: 'Denmark has reached the limit over how many fish can be farmed at sea without risking the environment.
'I am concerned about the state of our aquatic environment. I do not think Denmark should be expanding its aquaculture industry at this time.
'But we must be a green pioneer in fish farming and focus on a more sustainable development when it comes to aquaculture.'
But the move has brought strong criticism from Denmark's aquaculture industry which, although small compared to near neighbours like Norway, is growing steadily.
The country, which mainly produces rainbow trout, has around 19 open sea fish farms. Exports of aquaculture products are currently worth around 200 million euros a year.
Denmark is also a large processor of farmed salmon, but that fish is sourced from Norway.
And the country is at the forefront of technology developments in land based farming, supplying the world's leading salmon RAS pioneers, such as Atlantic Sapphire, with equipment.
Brian Thomsen, the head of Denmark's Aquaculture Federation, described the decision as a serious setback on what is a flourishing industry, adding that that the government's new order will now make it impossible to increase the number of offshore farms or expand the size of the industry.
The move, however, has been welcomed by the country's environment lobby, which claims that fish farms create extra pollution.