Meet your underwater helper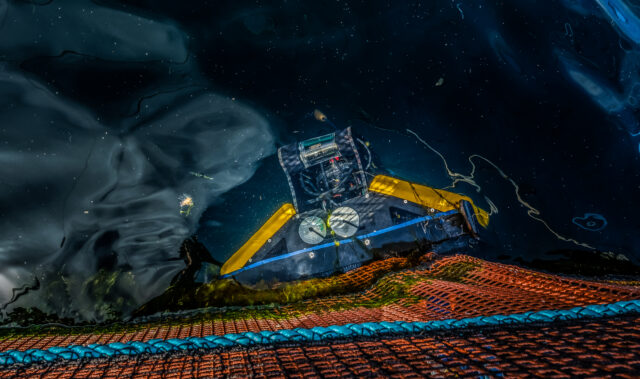 Remora is a Norwegian-developed autonomous robot that has been designed to help fish farms clean their nets in an efficient, cost-effective, and sustainable manner. Remora manages to do this effectively by using only two brushes.
The robot also acts as a source of information for farmers – its integrated cameras allow for analysis of growth on the net, as well as detecting breaks in the net. Remora has been developed with help of SINTEF, the Norwegian Research Council, and Innovation Norway.
Remora is already available for rent in Norway and will be available in the UK market next year.