Måsøval raises £33m to help fund Vartdal purchase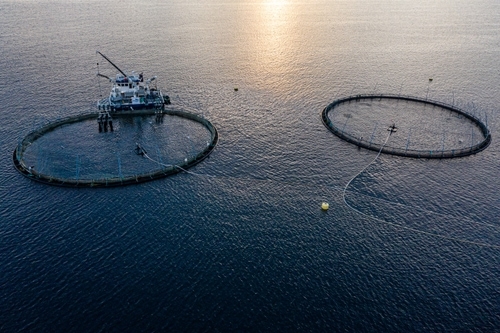 Norwegian fish farming company Måsøval has successfully raised NOK 400m  – around £33m – to help finance the purchase of the Vartdal Group, another family salmon business.
Måsøval has made a private placement of 9,828 million shares at a price of NOK 40.7 each, which netted NOK 400m. Its share price rose to NOK 42 following completion.
Interest was so strong that it took less than 24 hours on the Oslo Stock Exchange to finalise the share purchase. DNB Markets and Carnegie were engaged as facilitators.
It was just 10 days ago that Måsøval announced it was buying the Vartdal group for around NOK 1.5bn (around £128m).
Some of the money will be used for other growth projects and general corporate purposes. Vartdal Invest AS is a fully integrated salmon farming business with a maximum biomass (MTB) of 3,120 tonnes. The company is also able to produce its own land-based smolt and post-smolt with a capacity of 670 tonnes of biomass.
Based in the Trøndelag region, Måsøval has been in business for almost 50 years and was in at the start of modern fish farming in Norway. Måsøval Eiendom which is wholly owned by the third generation in the Måsøval family, owns 77% of the company. The board believes the deal will allow the business to diversify biological risks and pursue growth in the production area known as PO5.
The Norwegian salmon industry has undergone considerable consolidation this year and more mergers are expected in 2022.