Maine objections to Nordic's RAS farm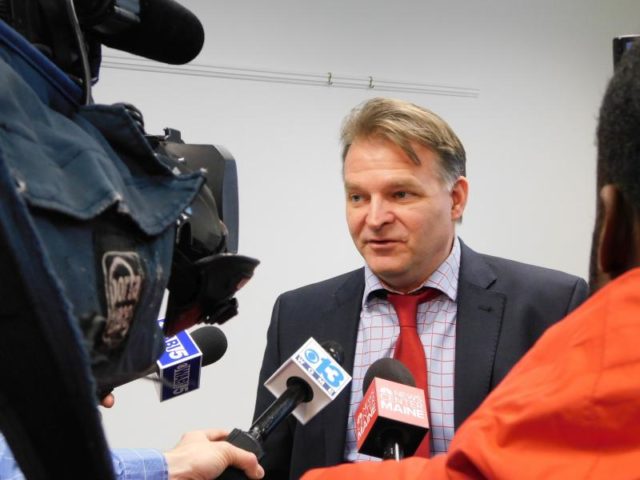 THE Norwegian salmon company planning to build a RAS farm in the US state of Maine may face further delays in the permitting process.
Nordic Aquafarms (NAF) has applied for a licence to build a $500 million land based salmon plant in Belfast, Maine, but has run up against opposition from the local environmental lobby.
Last week, the Maine Board of Environmental Protection raised numerous questions about the application which, if granted, would see the company producing an initial 13,000 tonnes of salmon a year, expanding to 33,000 tonnes.
During a hearing in Belfast, objections centred on funding, with the board challenging Nordic Aquafarms' financial plan and demanding proof it had secured at least 20 per cent of the projected cost of the facility in order to comply with the state's financial requirements.
Several board members asked the salmon company for better estimates of exactly how much water it wants to draw from each of three sources: groundwater from wells, freshwater from the reservoir, and freshwater from the Belfast Water District.
And concerns were raised about the impact of the RAS farm on the groundwater table. The company was asked to submit a specific groundwater monitoring programme that can detect saltwater intrusion in drinking wells and the aquifer.
Nordic Aquafarms was also asked to provide descriptions of how it will treat the incoming saltwater and freshwater, as well as the outgoing wastewater so that board members can consider all of the different treatments that are required.
These and other hurdles were highlighted in a press release issued by Upstream Watch, a group which claims on its website to be 'caring for the waters of Mid-Coast Maine'.
The group opposes the RAS project which, it says, would be 'a completely artificial environment for the controlled production of Atlantic salmon'.
'There is no land based salmon raising facility of this size operating successfully in the United States… do we want to be the site of a giant science experiment,' asked Upstream Watch on its website.
Nordic Aquafarms contradicted the lobby group's account of the environmental hearings and said it would have all necessary financing in place and be fully compliant with the regulations and demands in the permits.
The company, based in Frederikstad in Norway, is the first of several salmon firms planning to build land based RAS (recirculating aquaculture system) salmon farms in the US north east.
It said it has strong support from 'reputable' environmental organisations, the general public and local and state politicians.
The company also intends to develop a facility in northern California, where it hopes to rear around 25,000 tonnes of salmon.
Meanwhile, its subsidiary, Fredrikstad Seafoods, Norway's first land based salmon farm, is almost ready to bring its first fish to market from its site north of Oslo. It has capacity for 1,500 tonnes of its 'premium product'.