Lerøy set to splash out on investment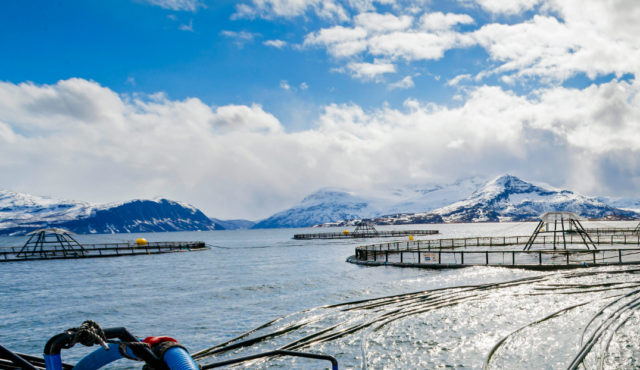 The Lerøy Seafood group is planning to invest well in excess of NOK 3bn (£260m) in its value chain to help drive an ambitious growth plan.
The company announced at its Capital Markets Day event yesterday that it is looking to achieve revenues of NOK 50bn (£4.3m) by the end of the decade.
It has since given more detail in a presentation setting out its strategy and how it intends to achieve that goal.
It includes spending a billion krone (£86m) on smolt development, NOK 500m (43m) on roe, NOK 600m – NOK 800m (£50m – £69m) on processing and up to NOK 1bn on overall growth.
The Lerøy management told existing and potential investors they believe that traditional farming will not meet future demand for Atlantic salmon.
For this reason the company is monitoring new growth platforms closely, including offshore production.
Lerøy stated: "Limited growth in supply from traditional coastal farming as major producers (Norway, Chile, Canada, UK) are strongly regulated due to lice and environmental concerns.
"We regard offshore farming as interesting with a compelling volume potential – but the technology is immature and the regulations unclear.
"Offshore farming is an emerging approach to aquaculture where the farms are positioned offshore in challenging environmental conditions. Our primary focus is to strengthen our core business and drive profitable growth."
Commercially, while offshore is seen as having compelling volume potential, Lerøy believes its financial attractiveness is still relatively low when compared with coastal farming.
The company also said technology is already playing a key role in driving operational efficiency –and is also important for future growth in licensed production.