Lerøy hit by suspected ISA outbreaks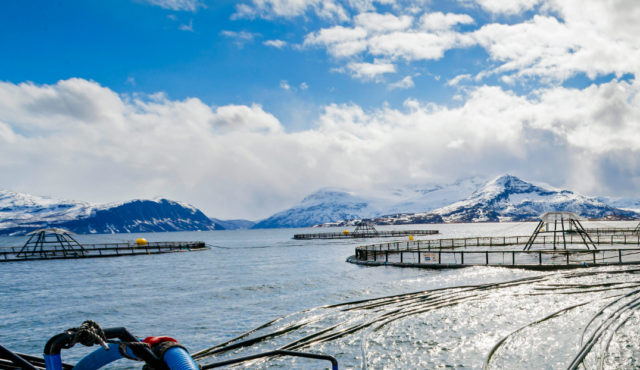 Lerøy Seafood has become the latest big company to face the threat of Infectious Salmon Anaemia.
A suspected outbreak of ISA has been reported at Lerøy's relatively new site at Djupestallen in western Norway, which is part of an existing control area. It is the second time in a week that a Lerøy site has reported a suspected case. The previous incident is at a farm operated by Lerøy Aurora at Karlsøy municipality in Troms and Finnmark.
However, the most worrying aspect is that it brings the number of suspected and confirmed cases of this potentially devastating disease in the country to more than a dozen in the past six weeks.
The Norwegian Food Safety Authority said it was told by Lerøy personnel on Friday they had found evidence compatible with ISA at Djupestallen. It plans to inspect the facility and take its own sample to establish if their suspicions are correct.
If ISA is confirmed, it is likely to order the cages to be emptied and the fish culled. The Food Safety Authority has once again stressed that ISA is not harmful to humans. It is proving to be a costly crisis for Norway's salmon industry, however, because large numbers of fish have to be culled. It may also affect harvest forecasts for some companies.
An investigation into the high number of cases, which are affecting most main salmon farming areas, is under way. So far this year the number of confirmed outbreaks is approaching those for the whole of last year. As yet the authorities have yet to establish a common link.