Leading trade show returns to Southampton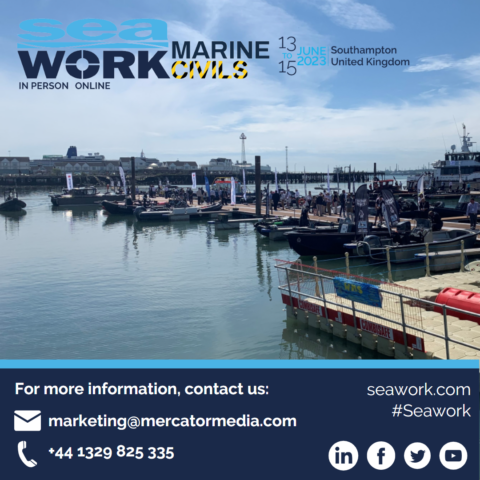 Seawork, Europe's largest commercial marine and workboat exhibition, is a proven platform to build business networks. The 24th edition takes place over 13–15 June this year at the Mayflower Park venue, Southampton.
Delivering an international audience of visitors supported by trusted partners, Seawork is the meeting place for the commercial marine and workboat sector.
The exhibition encompasses 12,000m2 of undercover halls featuring 600 exhibitors and more than 70 vessels and items of floating plant and equipment on the quayside and pontoons.
Features include:
• Full Conference programme
• The European Commercial Marine Awards (ECMAs) and Innovations Showcase
• The Careers & Training Day
• Speed@Seawork
For more information, go online to www.seawork.com