Krüger Kaldnes hooks up with Pure Salmon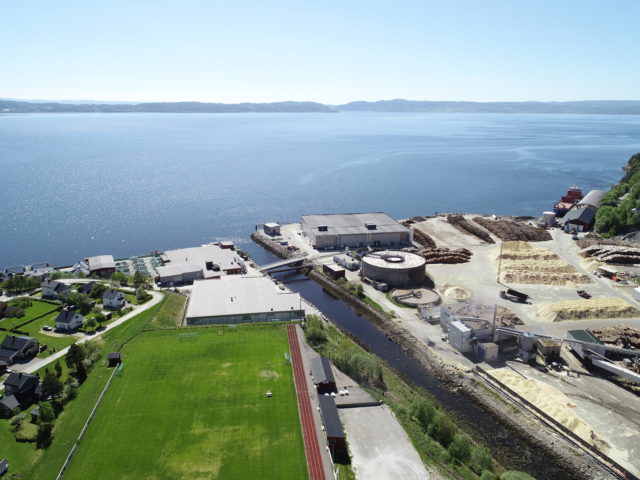 Investment firm 8F has acquired the aquaculture division of Krüger Kaldnes from water services giant Veolia. Krüger Kaldnes' RAS operations will be merged with 8F's land-based aquaculture business Pure Salmon to create a new company, Pure Salmon Kaldnes RAS.
Norway-based Krüger Kaldnes is a leading player in RAS (recirculating aquaculture systems) design, operation and maintenance. It has 55 employees and includes Salmar, Lerøy, and Mowi among its clients. The company delivered the two largest smolt facilities in the world, Helgeland Smolt and Lerøy Sjøtroll.
Pure Salmon is 8F's global operating company in fish farming, with vertically integrated facilities in the US, Poland, France and Japan and more sites planned in China, South East Asia and the Middle East. Its target is to produce 260,000 tonnes annually.
The municipal and industry divisions of Krüger Kaldnes remain part of the Veolia Group. Krüger Kaldnes has confirmed that all employees will have the opportunity to join the new entity. Chief Executive Kent Kongsdal Rasmussen will continue on in his role as CEO of Pure Salmon Kaldnes RAS.
Rasmussen said: "The new company, Pure Salmon Kaldnes RAS, will focus on what it does best: land-based fish farming."
Stephane Farouze, Founder of 8F and Chairman of the Board of Pure Salmon, said:  "Our ambition with Pure Salmon is to become the largest global sustainable salmon producer. Pure Salmon Kaldnes RAS is a powerful addition to the vertical integration of our business model. With their know-how and expertise in delivering large-scale land-based facilities, we will contribute to supplying the world with nutritious, healthy, clean, traceable and locally produced protein."
The company's latest big project will be to deliver the technological solutions for one of the world´s largest and most advanced production facilities for juvenile fish, for SalMar. The NOK 1.2 billion (£102m) project, at Tjuin, Steinkjer in Norway was announced in February this year.
Director, Business services, Per Håkon Stenhaug, added that the company is also planning a significant staff increase in several departments.
He said: "Despite being sufficiently staffed at the moment, we follow a long-term strategy of hiring and developing competent professionals for future assignments. Our new owner will obviously make us a more attractive employer for the best talents."