Kingfish Zeeland achieves antibiotic-free status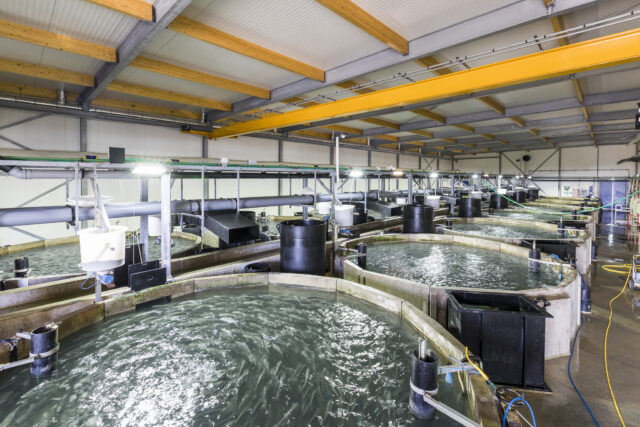 The Kingfish Company has become the first fish farmer in Europe to successfully complete a pilot of the new "Raised Without Antibiotics" Standard.
The company produces yellowtail kingfish at its RAS (recirculating aquaculture system) in Zeeland, in the Netherlands, through its subsidiary Kingfish Zeeland.
The standards, developed by the Global Seafood Alliance (GSA) as part of its BAP (Best Aquaculture Practices) Vanguard programme and released last year, provides assurance that programme participants have produced farmed seafood without the use of any antibiotics, whether or not approved for use by regulatory bodies and/or allowed for the species being farmed.
To achieve the "Raised Without Antibiotics" claim, producers must prove they have the necessary procedures and practices in place to verify that antibiotics were not used through all phases of the life cycle of the year-class.
Kingfish Zeeland was also the world's first recirculating aquaculture system (RAS) to earn BAP certification in 2018.
Cees-Jan Bastiannsen, Head of Quality and Sustainability at Kingfish Zeeland said of the program, "We are on a mission to make the perfect fish; innovating and raising the bar not just at Kingfish Zeeland, but in the seafood industry. That's why we're proud to have passed the BAP Vanguard initiative, and thank BAP for partnering with us in the same ambition."
GSA CEO Brian Perkins said: "Kudos to Kingfish Zeeland for going above and beyond what's required in the BAP program by becoming certified against the new Raised Without Antibiotics Standard. Companies that participate in the Vanguard program are leaders in their field and raise the bar for other farmed seafood producers."