Kingfish Maine project receives official green light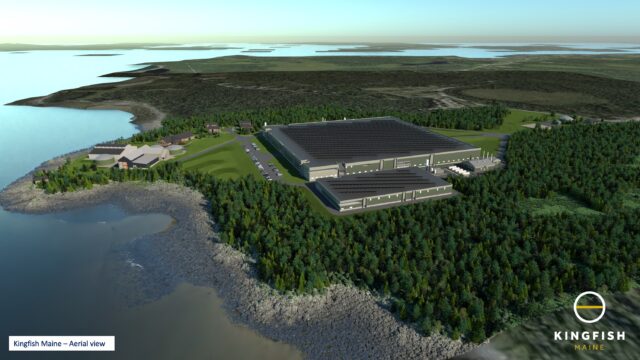 The Kingfish Company has finally received federal approval for its proposed new Dutch Yellowtail facility in Jonesport, Maine.
The permit was granted by the US Army Corps of Engineers and follows the approval of key permits from the State of Maine Department of Environmental Protection (MDEP) and critical water-side permits last year.
Kingfish Maine is in the final phases of design, and in an Oslo Stock Exchange announcement last night, the company said contractor bidding selection is underway.
The facility in Jonesport will serve as Kingfish's first production facility in the US as the company looks to replicate its successful operation in Europe and establish significant local sustainable seafood production for US retailers and food service.
Last month, 2,000 fingerlings were transported from the Netherlands to the company's new hatchery facility site in Franklin, Maine.
Kingfish Maine is a wholly owned subsidiary of The Kingfish Company, which is the largest Yellowtail Kingfish producer in the European Union.
It plans to deploy the technology and operational expertise developed in the Netherlands to become the largest producer of Yellowtail Kingfish in the US, once the Jonesport facility is operational.
The capacity in the Netherlands will reach 3,500 tonnes in the second half of this year while the Maine project is designed to produce at least 8,500 tonnes a year.
Production is based on advanced recirculating aquaculture systems (RAS).
Kingfish insists that animal welfare is paramount, and the fish is grown without use of antibiotics and vaccines. Operations are run on 100% renewable energy, sourced from wind, solar and biogas.