ISA confirmed at fish farm in Iceland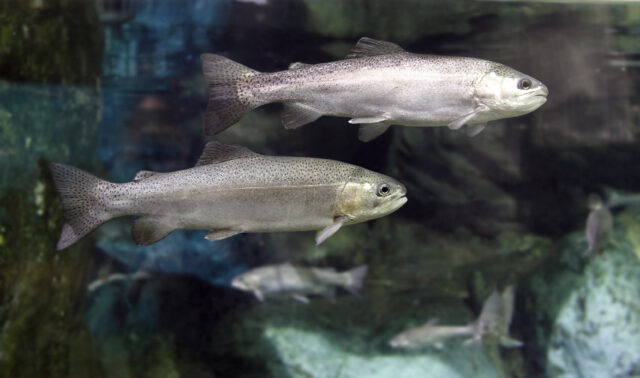 Tests have confirmed Infectious Salmon Anaemia (ISA) at a Laxar Fiskeldi fish farm in eastern Iceland.
MAST, the Icelandic food and veterinary authority said they have received back the results of tests taken last week at the farm in Reyðarfjörður and the results show that the site has been infected by a pathogenic variant of ISA.
Laxar Fiskeldi is owned by the Norwegian salmon company Måsøval.
This is thought to be the first recorded case of the virus in Iceland and the news will be a huge setback for an industry which had prided itself on steering clear of the sort of health issues which have plagued neighbouring salmon producing countries in recent years.
The authorities are now trying to find out whether ISA was brought into the country or is the result of some form of mutation.
The disease attacks the tissue in blood vessels, leading to bleeding in some of the organs.
The task of culling the salmon in infected pens is currently underway. Because ISA, sometimes known as salmon flu, is quite harmless to humans and is not transmitted through fish products, the slaughtered fish can be used for consumption.
RUV, Iceland's national broadcaster, reports that around 68,000 fish have already been slaughtered.
Laxar Fiskeldi's managing director, Jens Garðar Helgason, said the damage could turn out to be significant. The company was now concentrating on emptying the infected pens, he added.
There are also unconfirmed reports that a slaughter ship may be brought in to take the fish to Denmark for processing.
The area around the farm will be placed in quarantine until the full extent of the outbreak is known.