Irish mussel and oyster farmers offered Covid-19 aid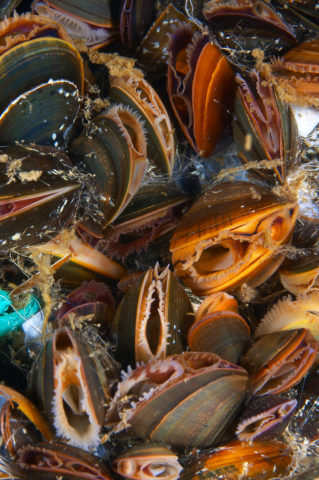 Rope mussel and oyster farmers in Ireland will get extra support to help cope with the impact of the Covid-19 pandemic.
Ireland's Minister for Agriculture Food and the Marine, Charlie McConalogue, announced a package on Thursday that will provide a fixed, one-off payment of between €6,800 and €16,300 to each eligible oyster farming business and between €1,300 and €9,000 for rope mussel producers.
The funds come from the European Maritime and Fisheries Fund Programme 2014-20, co-funded by the Government of Ireland and the EU.
Explaining the scheme, McConalogue said: "Rope mussel and oyster farmers were significantly impacted in the first half of 2020 by the market access and price difficulties caused by the Covid-19 pandemic. While these issues eased as the first wave of the pandemic passed, the impacts of lost sales and production left a lasting financial burden on these aquaculture enterprises. Rope mussel farmers suffered a 34% fall in sales between February and June, while oyster farmers suffered a sales drop of 59%. The continued viability of these SME enterprises is jeopardised by these unprecedented shocks to their businesses, with many struggling to cover their fixed costs and to fund the cost of purchasing seed to grow their next crops."
Applications are invited for early November with a view to paying successful applicants this year.