iFarm launch is 'best Christmas present'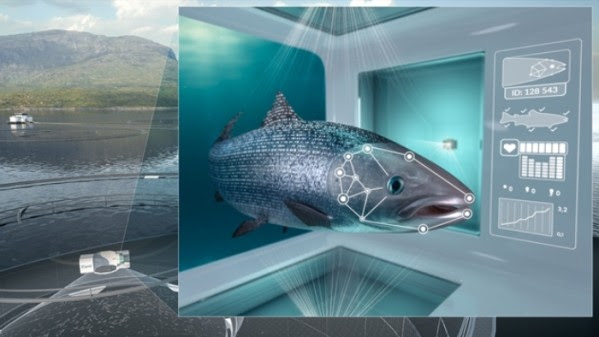 INDIVIDUALISED fish farming will move a step closer in 2020 as Norwegian producer Cermaq plans a January launch for its iFarm project.
The company, which last year won four development licences from the Norwegian Directorate of Fisheries, said the first transfer of fish to sea is planned for autumn next year.
Although the four permits will not enable commercial production on the scale Cermaq intended, the farmer hopes its futuristic concept will strengthen farming in traditional coastal areas.
Cermaq and BioSort, the technology specialist behind the iFarm, along with the Directorate of Fisheries, have clarified how the project can be scaled to four development licences.
Cermaq fish health manager Karl Fredrik Ottem, who will lead the project, said: 'This is the best Christmas present we could get.
'The goal of the project is to develop prototypes with the central functions of iFarm to clarify whether it is technologically possible to operate individual salmon farming in net pens in the sea.
'An important part of the iFarm project is to document how the fish's behaviour and welfare will interact with the new technological solutions and functionalities.'
iFarm, to be launched in Steigen, Nordland county, is based on image recognition and identification of each individual salmon.
It means that a fish with, for example, sea lice, can be taken aside for treatment, and the need to handle all fish in the pen is significantly reduced, thus improving fish health and welfare.
BioSort has already conducted several tests of the iFarm at the Institute of Marine Research in Matre.
Geir Stang Hauge, CEO of BioSort, said: 'The key in iFarm is that we monitor each salmon using machine vision, establishing a health record for each individual, and can sort aside the fish that needs follow up.
'This will be useful not only for farmers, but also for authorities and consumers. We are looking forward to getting started, and several new positions will now be filled.'
Cermaq is investing NOK 580 million in the iFarm, and estimates that it will create 17 positions in the company over the six-year trial period.
Cermaq's regional director Snorre Jonassen, who has been central to the design of the project, said: 'iFarm is being developed locally, we will develop the actual construction in the net pen and machine learning here. This is a great build-up for Cermaq in Nordland and for the entire aquaculture industry.'
The salmon farmer, which is owned by Mitsubishi and also operates in Canada and Chile, said the development of iFarm was 'a unique opportunity' for equipment suppliers too.
And, if successful, the project would help Norway utilise its natural advantages for salmon production in inshore waters.