Icelandic storm losses estimated at £2.5m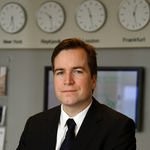 THE cost of a run of storms which hit Icelandic salmon farmer Arnarlax last week is estimated to be at least £2.5 million.
The company said it had lost around 500 tonnes of stock – numbering 100,000 salmon – at its Westfjords site in in Arnarfjordur because extreme weather conditions prevented slaughtering taking place.
Arnarlax, owned by Norwegian salmon giant SalMar, was able to call in help from local fishing vessels and the hi-tech slaughter ship Norwegian Gannett, equipped with more than a dozen gutting machines.
This was able to speed up the harvest operation once the winds and blizzards had subsided.
Iceland's food safety inspectorate, MAST, said a dramatic lowering of sea temperatures caused the fish to move further down in the cages, which resulted in them rubbing closely together and this in turn led to deaths.
Arnarlax said yesterday that the operation was now running smoothly, with up to 200 tonnes a day being harvested. The salmon is said to be of high quality.
But the financial cost has been high, estimated to be around ISK 435 million, with some analysts suggesting that as the salmon were five to six kilos, they probably would have made more than that had they been sent to market.
Arnarlax chairman Kjartan Ólafsson said despite the losses, the incident should not have a significant impact on the company's results and performance this year.
Pointing to the algae outbreak in Norway last spring, he said such natural occurrences were to be expected from time to time.
The rescue operation has brought predictable protests from Icelandic fishing and sports organisations, which suggested that bringing in foreign vessels like the Norwegian Gannett, even though heavily disinfected, could ultimately lead to infections being transmitted to wild salmon stocks.