Iceland salmon company apologises for fjord escape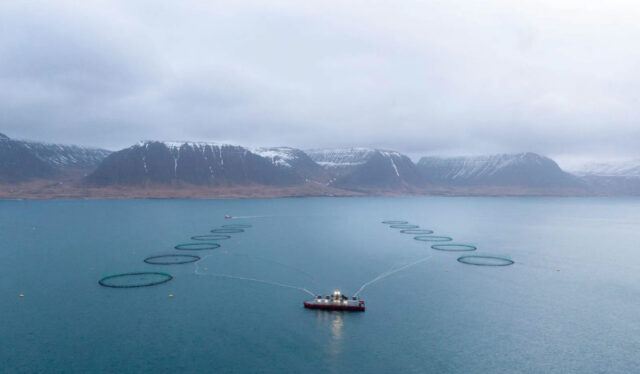 Icelandic salmon company Arctic Fish has admitted that a recent escape came from one of its pens.
The Mowi owned business has also apologised for the incident, which took place in Patreksfjörður in the Isafjord region in August. In total, 27 escaped fish have been captured and identified, but the total number lost is believed to be more like 3,500.
The event also led to renewed calls from environmental groups and some politicians for salmon farming to be tightened up – and even banned from fjords.
Arctic Fish said it was greatly concerned by the incident which it describes as being "accidental".
CEO Stein Ove Tveiten said: "We regret that farmed salmon escaped from our pens in Patreksfjörður. This is a matter of great concern to us. Therefore, we have taken steps to reduce the possible negative effects of the release.
"We think we know how the holes formed and are now working to make sure this doesn't happen again. At the same time, we have proposed measures to the Fisheries Agency and offered to pay their costs, which should ensure that the salmon that enter the rivers do not mix with wild salmon."
He also said the company had asked the Agency if it is possible to use drift nets in places where escaped farmed fish have been found so they can be removed more effectively.
Meanwhile, Þordís Sif Sigurðardóttir, the mayor of Vesturbyggðar municipality, said it was time for stricter regulations, adding that politicians have been calling for such a move for more than 10 years.
She said the industry and the authorities might want to look at moving salmon farming away from fjords onto land.
Arctic Fish, formerly owned by SalMar, was sold to Mowi at the end of last year in a deal worth around £150m.