Havfarm refusal 'a surprise' says Nordlaks chief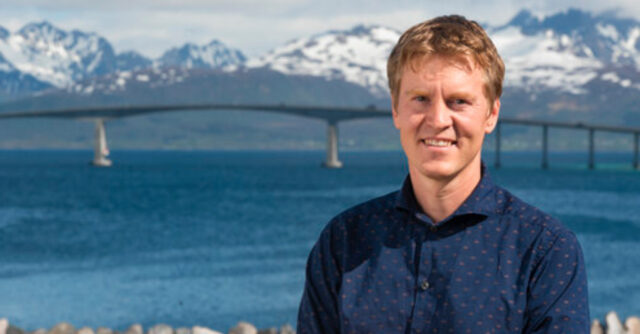 Salmon farmer Nordlaks said last night there was no justification for the Norwegian Directorate of Fisheries rejecting its application to convert development permits for the giant offshore platform Havfarm 1.
Announcing that it planned to appeal the decision, Nordlaks said the announcement came as a surprise, adding that it disagreed with the Directorate's verdict.
The Directorate said mortality in the cages was too high, with wounds cited as the most common cause of death.
Havfarm1, officially known as "Jostein Albert" after a former Nordlaks chairman, was built in China and brought to Norway last summer after a 15,000 mile sea voyage which took it around the Cape of South Africa, to northern Norway.
Nordlaks said  the £84m offshore installation represents the future of fish farming because it leads to fewer biological issues such as lice.
Eirik Welde, CEO of the family owned business, said in a statement last night: "Nordlaks has completed the documentation programme  as required by the Norwegian Directorate of Fisheries.
"In Nordlaks' assessment, the results obtained through the documentation programme provide a good basis for evaluating the project."
He maintained Nordlaks had met all the criteria set for the project and said that now it was only natural that the company should appeal to the Ministry of Trade and Fisheries which he described as a "superior agency".
He added: "We have done what we are supposed to do. The project has been carefully documented and in our opinion all the target criteria are met.
Welde concluded: "It is fair to say that the refusal came as a surprise to us. Regardless of the outcome of the appeal, Nordlaks will release new fish into 'Jostein Albert' this summer."