Halibut farmer signs feed deal with Aller Aqua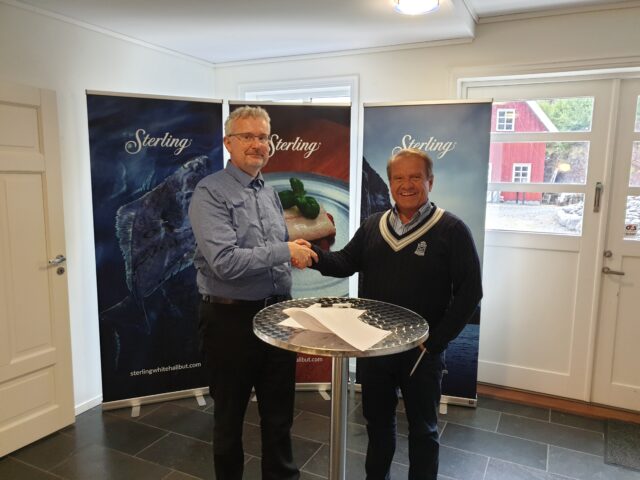 Norwegian farm business Sterling White Halibut has agreed a six-year supply contract with feed producer Aller Aqua.
Denmark-based Aller Aqua has been collaborating with Sterling White Halibut (SWH), the world's largest producer of farmed halibut, since 2017, to ensure a supply of feed tailored to the needs of the fish.
Halibut, a slow growing fish, takes four years to reach harvest size and SWH produces in the region of 1,700 tonnes of halibut yearly.
The halibut are grown in Ryfylke in Norway, and SWH handles the entire lifecycle of the fish, from broodstock through roe and larvae, to grow-out until the fish are ready for harvest.
Magne Torgersen, CEO of SWH, commented: "Aller Aqua has shown us that they mean it when they say they want to grow together. Their feed quality, but also their input and availability, has been key in our decision, and we, therefore, have no queries signing a long-term contract. Together we find solutions and our fish have never been better."