Grieg confirms Shetland sale talks are 'ongoing'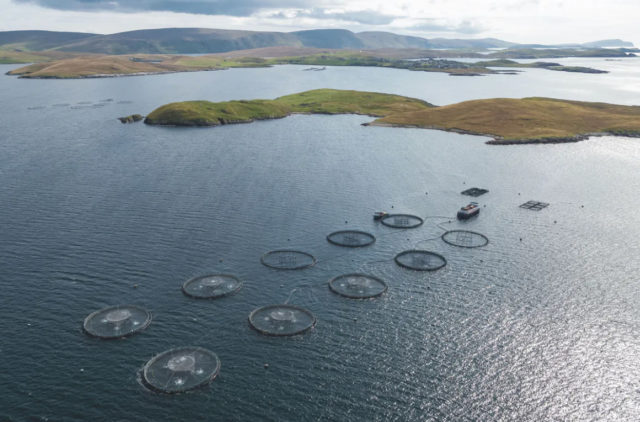 Grieg Seafood has confirmed that it is in talks with a third party to sell its Shetland business.
The company ended months of speculation in an Oslo Stock Exchange announcement last night.
Grieg said talks were ongoing – with an undisclosed company – adding that it would not comment further until a final agreement for a sale had been reached or until discussions had been concluded.
However, Grieg has not stopped the guessing game, with the seafood website Undercurrent News suggesting that Scottish Sea Farms (SSF), which is jointly owned by Norwegian giants SalMar and Lerøy Seafood, is in the frame to purchase the Shetland assets.
Interestingly, SalMar CEO Gustav Witzøe told Fish Farmer a few weeks ago that his company had plans to expand Scottish Sea Farms, although he did not go into details.
The two businesses could certainly fit together reasonably well. SSF is based in Stirling and South Shian, Argyll and has farms in Shetland.
Biological problems have dogged Grieg's Shetland operations for several years although the company now appears to have got on top of them. The business has also been losing money.
Grieg, which had already quit the Isle of Skye, announced in November that it planned to sell the Shetland business, and concentrate on its Norwegian and Canadian salmon farming divisions. It also said it expected a sale to be completed this year. Grieg Shetland employs around 200 staff.
It is thought that Grieg recently raised the price tag on its Shetland division from £125m to around £140m. It has been through a difficult few months financially this year and, according to industry analysts, certainly needs the money a successful sale would bring.