Green light for Grieg Newfoundland expansion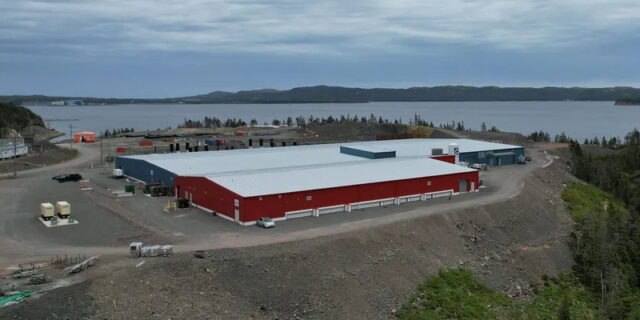 Grieg Seafood has been given the go-ahead for further salmon farming expansion in Newfoundland, Canada.
The news comes just a couple of weeks after the company officially opened a new hatchery and smolt facility in Placentia Bay in the province.
Provincial Fisheries and Agriculture Minister Derrick Bragg announced that Grieg Seafood Newfoundland is the successful proponent of the Newfoundland Government's recent Expression of Interest process for potential aquaculture development on the province's southwest coast.
He said Grieg Seafood Newfoundland was the highest ranked proponent in a thorough, multi-phase procurement process.
The Provincial Government will now begin discussions on a Memorandum of Understanding with Grieg Seafood Newfoundland, which will lay out time-bound milestones the company must meet when developing this area.
The "bays west" area, from Bay d'Espoir west towards the towns of Burgeo and Port-aux-Basques, has the potential to produce between 15,000 and 20,000 metric tonnes of Atlantic salmon and create employment and economic development, particularly on the island's southwest coast.
Minister Bragg said: "Our government recognizes that a sustainable aquaculture sector is an important part of Newfoundland and Labrador's commitment to food self-sufficiency and economic development, in particular in rural regions.
"Based on Grieg Seafood Newfoundland's actions to date and its strong proposal for this area, we anticipate it will uphold its commitment to support local jobs, economic development, and the highest standards of environmental sustainability. We look forward to working with the company as it maps out the future development of the bays west region."
Knut Skeidsvoll, managing director of Grieg Seafood Newfoundland, added: "Expansion in the bays west area represents a key step forward in the growth and development of finfish farming in Newfoundland and Labrador."