Go ahead for joint offshore farm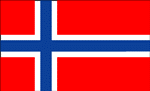 TWO of Norway's leading salmon farming companies have been given the go ahead to expand their activities in the northern area of the country.
The Directorate of Fisheries has granted a number of offshore development permits to Norway Royal Salmon and Aker, which are collaborating on a joint project in the Troms area of Finnmark.
The development, which presents several technical challenges, not least the harsh environment in that region of Norway, has been some time in the making.
Two years ago, the companies had together applied for 15 permits to farm salmon, trout and rainbow trout in a semi-submersible offshore plant, under the name Arctic Offshore Farming.
But the Fisheries Directorate told them it wanted more information on how they were going to address the environmental challenges; this it eventually received and a formal planning application was submitted in February last year.
In the end Norway Royal Salmon (NRS) and Aker received permission to proceed with just over half that figure (7.7 permits) – a maximum permitted biomass of 5,990 tonnes over the next seven years.
This corresponds to seven permits of 780 tonnes maximum allowed biomass and one permit of 530 tonnes.
The directorate has also laid down a number of strict environmental conditions involving the management of the new plant.
NRS said in an Oslo Stock Market announcement that the farm will significantly increase the utilisation of Norwegian waters in that area of the country.
Because the venture combines offshore expertise with good aquaculture practices, it would only have a small environmental footprint, while promoting fish welfare.
The companies also said they hope to begin production by the summer of 2020. The news was greeted with enthusiasm on the Oslo Stock Exchange, helping NRS shares to rise.