Gigante Salmon opens £16m construction loan facility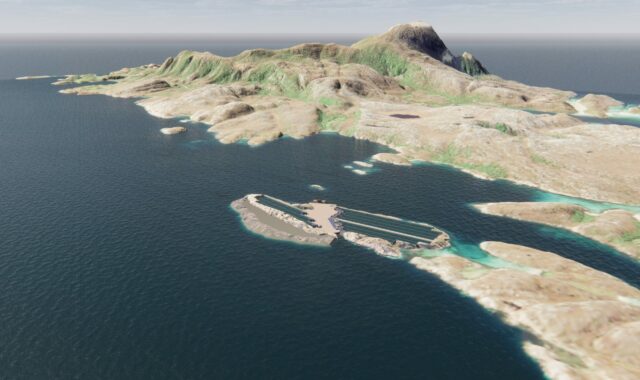 Land-based fish farmer Gigante Salmon has said in a Stock Exchange announcement that it has started drawing on a NOK 204m (£16m) construction loan facility. The move means the company is on track to start production later this year.
The loan was approved by the Sparebank 1 Nord-Norge in February 2021 and guaranteed by Eksfin, a government financial organisation which offers long-term financial assistance to the aquaculture and fishing industries, among others.
The company said development at Rødøy in the Nordland region is progressing according to plan with production due to start in one of three basins this September.
The statement added: "Production will start as soon as the first basin is complete, as indicated in our timeline. Work on the other two basins will continue alongside production activities and is due to be completed in mid-2024.
"Limiting production to a single basin initially will provide us with valuable insight and experience with the finalisation of construction."
A few weeks ago Gigante Salmon confirmed it was in a strong financial position, with long-term financing granted for both the development and operational phases, including working capital of NOK 140m (£11.5m) for building up biomass.
"We are satisfied that the investment and progress in Gigante Salmon Rødøy is going according to plan, and we are looking forward to the first release of smolt in September," said chief financial officer Rune Johansen.
Gigante Salmon is part of a wider family-owned aquaculture business and holds a licence to produce just over 13,700 tonnes of salmon.