Fresh salmon prices suffer big hit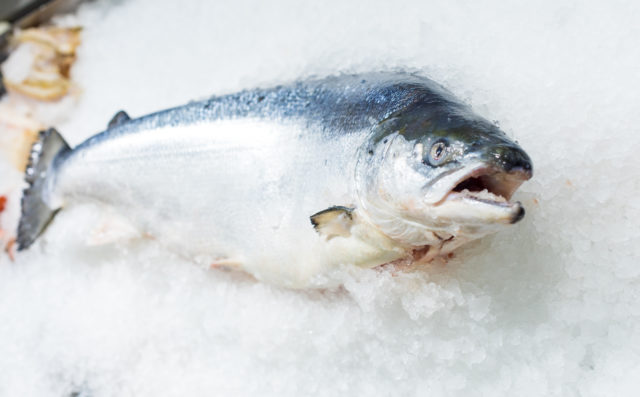 Fresh salmon has suffered its biggest price fall of the year in the past few days, according to the latest data from Statistics Norway.
Prices were down by NOK 7.78 or 8.8% to NOK 80.74 (£6.83) per kilo in week 29.
A sharp drop had been widely predicted and further corrections could be on the way, but prices are expected to remain above the levels seen at the start of the year.
Sales volumes continue to remain firm. Exports in week 29 totalled 18,927 tonnes, corresponding to an increase of 5.5% from the previous week, when the export quantity was 17,935 tonnes.
Frozen salmon prices continue to remain firm, reaching NOK 110.4 (£9.34) per kilo in week 29, up from NOK 105.23 (£8.90) the previous week. Exports rose from 272 tonnes to 401 tonnes.
The prices quoted include all weight classes, qualities and all traded fish, including that which has been sold under contract. The reported price is the price at the border, and includes, among other things, shipping and terminal costs.
Predictions on future trends vary. According to the journal and website Finansavisen, Nordea Markets is saying demand is growing at a faster rate than supply, and while prices may take a short hit due to consumers facing inflation and other pressures the long term trend is up.
But the Netherlands-based Rabobank said in a new report that demand will be weak for the rest of 2022 with both salmon and shrimp farmers facing a challenging second half. Producers also face the problem of constantly rising production costs.