Fishing safety scheme extended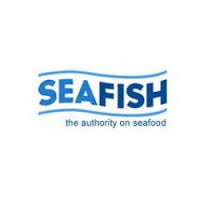 THE deadline for English and Scottish fishermen to sign up to free safety training has been extended, with a call to crews to take advantage of the extra time.
The original cut-off point was the end of March. Seafish, which has welcomed the move, said the initiative had already seen a steep rise in the number of fishermen applying for funding ahead of the deadline.
The funding is available to all commercial fishermen who are fully compliant with basic safety training regulations, and can be used to attend a wide range of locally held safety courses.
Fishermen in England can now take advantage of the funding until June 30, 2018, while Scottish fishermen can train for free until September 1, 2018.
Fishing has a fatality rate 175 times higher than the UK industry average. The risk of injury or death on the job can be reduced through continued safety training, which is currently being delivered by Seafish's network of approved training providers.
Simon Potten, head of safety and training at Seafish, said: 'Our providers have seen a marked increase in the number of fishermen who are taking this opportunity to attend a training course before the funding runs out.
'These extensions will allow anyone who has been thinking about training but not got around to booking a course, to do so today.
'I'd encourage all fishermen to take advantage of this funding whilst they have the chance. Whether you want to refresh your training or upskill, there's a range of eligible courses, including refresher training, stability, navigation and radio operations.'
To find your local training provider, or to apply for funding, visit www.seafish.co.uk/training.
The current funding is provided by the European Maritime and Fisheries Fund and  the UK Marine and Coastguard Agency.