Fish health experts warned as IHN cases mount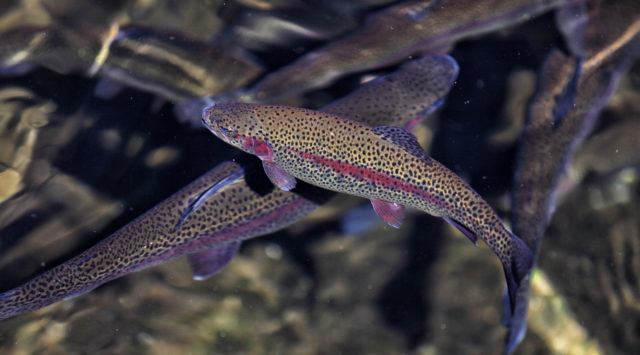 The Norwegian Veterinary Institute is staging a special webinar today on the viral disease Infectious Hematopoietic Necrosis (IHN), as the number of cases continues to spread throughout Denmark.
Six Danish fish farms and a Danish unit handling rainbow trout are now infected – more than twice the number of a few days ago. Denmark has suspended all exports of rainbow trout. At least one case  been reported in neighbouring Finland.
The disease poses a serious threat to salmon. So far, fish farms in Norway have remained free of IH, but the countries are too close for comfort and there are strong seafood trading links between them.
The Veterinary Institute says the situation in Denmark is still confusing, The authority states:  "The goal is to have a high level of preparedness in the front line so that we can quickly detect IHN if the virus is introduced to Norway.
"The webinar (on Zoom), which is aimed at private health laboratories and fish health services, will provide an update on the situation in Denmark and Finland and at the same time explain how the disease occurs and how it is diagnosed.
"In collaboration with the Norwegian Food Safety Authority, we are also looking at how monitoring of IHN can be intensified."
It will also highlight some of the possible routes on how the virus can get into the country.
The most obvious signs of IHN infection are protruding eyes and fluid in the abdominal cavity due to problems with fluid balance and blood circulation. Internal symptoms may include minor bleeding in organs and swollen kidneys. It is usually small fish that get sick, while larger fish can be carriers of the virus without showing signs of disease. IHN does not infect humans.